2/4/2020
Military friendly employers want you and your skills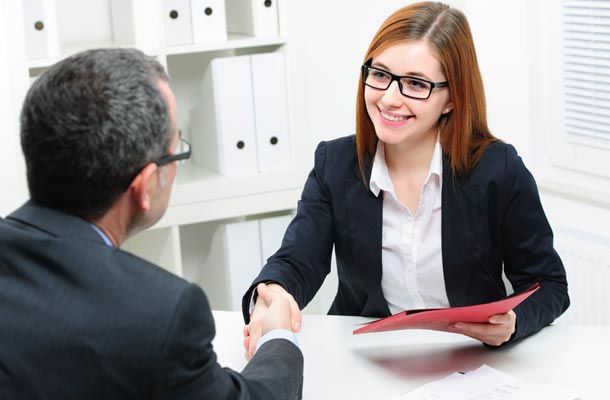 The U.S. Department of Veterans Affairs projects approximately 200,000 men and women will be transitioning from military service to civilian life this year. If you are transitioning, there is a good chance a job search is in your future. That's why it's important to learn about industries and employers who proactively recruit and hire transitioning service members, their spouses, and family members. You will be seen as a valuable prospect to these employers.
According to LinkedIn's Veteran Opportunity Report, industries hiring veterans at higher rates include: defense and space, airlines and aviation, government administration, utilities, IT, management consulting, transportation, trucking and railroad, mining and minerals, oil and energy, and machinery. Once you identify a career of interest, be sure to identify military friendly employers. Military Benefits has released its list of 2020 military friendly employers.
Remember, you have a lot going for you as you undergo your civilian job search. The skills and experiences you have acquired from your military service can translate effectively to civilian employers, making you highly marketable. You'll also be experiencing a strong economy that's projected to hold steady. All these variables help make transitioning military personnel attractive to prospective employers, particularly military friendly ones.
As mentioned in our last blog, if you're in the Overland Park/Kansas City area on Tuesday, February 11th, plan to attend the 3rd Annual Greater Kansas City Veterans Career & Transition Fair. Kansas City area military friendly companies, and local and federal government agencies will be attending to hire active service members and veterans. It's a great opportunity to meet one-on-one with leading Kansas City employers. In addition, participants can network with other veterans who have successfully transitioned and are working in the Kansas City area.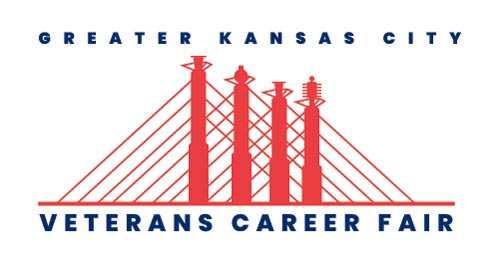 Employment Workshops 9:30 – 11:30 AM
Lunch for Job Seekers 11:30 AM – 12:30 PM*
Kickoff and Career Fair Exhibit Hall 12:30 – 4:00 PM
Overland Park Convention Center
6000 College Blvd.
Overland Park, KS 66211
Get input on opportunities from area companies that value your military skills, training and service.


Learn how to align your military skills with existing and emerging career opportunities.


Plan to attend workshops on employment readiness and interview prep:

Your LinkedIn Profile (suggestion: bring your laptop or smart phone)
Helping Veterans Bridge the Employment Gap



Visit workstations for hands-on assistance:

Resume Review
Job Fair Interview Techniques
LinkedIn Profile



Attending companies and government agencies include:

Amazon, Black & Veatch, Burns & McDonnell, Cerner, Children's Mercy Hospital, City of Lenexa, CVS, Ecolab, Federal Reserve Bank, FedEx Ground, FEMA, Garmin, Hallmark, Honeywell, Internal Revenue Service, KCMO Police Department, Koch Industries, Marriott, Park University, Social Security Administration, Sprint, Terracon, TMC Transportation, Union Pacific Railroad, University of Kansas Health System, U.S. Customs and Border Protection, U.S. Dept. of Labor/OSHA, U.S. Postal Service, and many more.



Bring plenty of resumes!
Entry is FREE, click here to reserve your spot today.
Sponsors of the career fair include: USBA, the Fort Leavenworth Soldier for Life Transition Assistance Program, Grantham University, Andy Darling and Goodman & Gravely Insurance, Maciel Wealth Management, Kansas City Veterans Coalition, and the Overland Park Convention Center.
*Lunch is provided for those who attend a workshop or participate in a workstation.
---