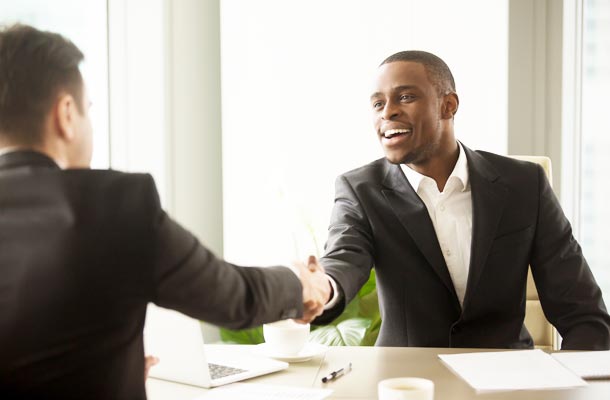 If you're getting ready to enter the civilian workforce, your prospects of finding a job are looking good. According to the U.S. Department of Labor, unemployment rates for veterans of all eras are hovering at all-time lows. The July 2019 unemployment rate for veterans was 3.4%, down from 3.5% a year ago. It looks like the strong job skills developed during military service are translating into successful civilian careers for veterans.
According to the Military Times Best for Vets 2019 employer rankings, "Now is an excellent time to be a veteran looking for a civilian job. Unemployment rates are at historic lows, numerous groups are offering job search and training help to vets, and many of the country's biggest companies have rolled out major vet hiring programs." Check out the Best for Vets rankings of for-profit, government and nonprofit employers.
MilitaryBenefits.com has an updated list of Military Friendly Employers 2019 with hiring opportunities for veterans, military spouses and others in the military community.
Get Help with Your Career Transition
Hiring Our Heroes (HOH) is a U.S. Chamber of Commerce Foundation program launched in 2011. It's a nationwide initiative to help veterans, transitioning service members, and military spouses find employment after leaving the military.
The USBA Military Jobs Center offers free resources for military veterans preparing for a civilian job search including information about how to avoid jobseeker pitfalls, interviewing do's and don'ts, and tips for writing a resume.
As you prepare to transition from military to civilian life, remember your SGLI ends 120 days after you leave U.S. military service. Don't wait until your SGLI is about to end to check out affordable veterans life insurance options. Learn more here.