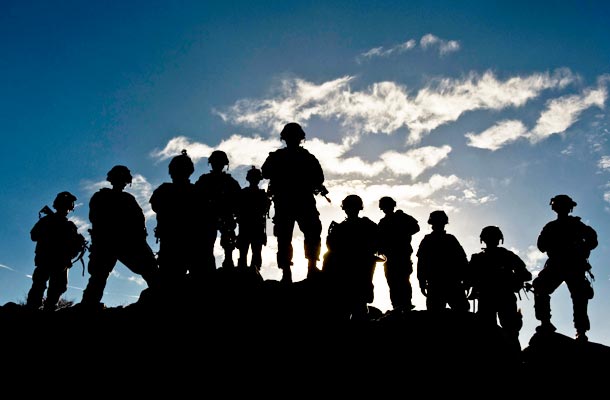 October 10th is World Mental Health Day. USBA reminds military Veterans they are not alone if they suffer from PTSD, depression, grief or anxiety. Over 1.7 million military Veterans received mental health services at the VA last year. Services range from peer support to counseling, therapy, medication, or a combination of these. According to the Department of Veterans Affairs, between 11% and 20% of Veterans returning from Iraq and Afghanistan suffer from PTSD. Find VA mental health services near you.
It's time to break down the stigma associated with mental health issues in the military. If you or a military Veteran you know is having trouble sleeping, controlling anger or readjusting to civilian life, take action.
24/7 help is available by calling the Veterans Crisis Hotline at 1-800-273-8255 (press 1). All calls and online chats are confidential. Get support anytime—day or night.
Call 1-800-342-9647 for confidential peer support from a fellow Veteran who's been through what you or your loved one is experiencing. BeThere is a peer assistance program available in partnership with Military OneSource. It offers free support to service members and their families including National Guard and Reservists up to 365 days after separation or retirement.
Free VA mental health care is available for a year after separating from military service—regardless of discharge status, service history, or eligibility for VA health care. You don't need to be enrolled in VA health care to access these free VA mental health services.
IMPORTANT: Being diagnosed with a mental health condition or seeking mental health care doesn't automatically put work-related credentials, such as security clearances, at risk. Most employers recognize employees who get help when they need it are healthier, more productive and more effective than those who don't.
USBA is a not-for-profit association that provides affordable insurance and financial products and services for military personnel, Federal employees, National Guard and Reserve members, Veterans and their families. We support the mental and physical well-being of our military Veterans.