Celebrating Women's History Month: A look back and a look ahead for women in the military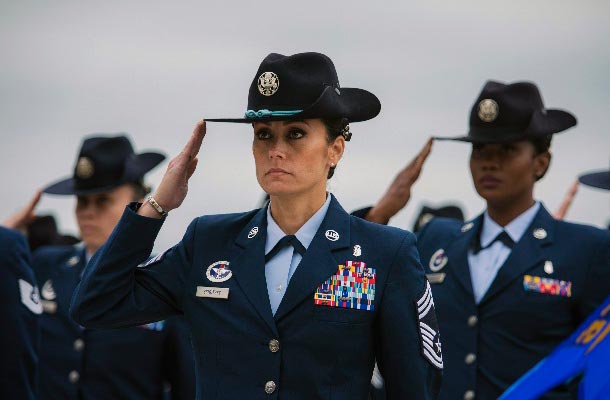 March is Women's History Month and there is plenty to acknowledge and celebrate regarding women in the military both past and present.
Dating back to the American Revolution in 1775, American women have served the military in traditional roles as nurses, cooks and seamstresses. Some women took their support of the cause further by serving in combat alongside their husbands or by disguising themselves as men, and others acted as spies.
Harriet Tubman is known for her history-making work with the Underground Railroad, and as an abolitionist, but she is also recognized as the first woman in U.S. history to lead a military expedition under the command of Colonel James Montgomery. In 1863 she successfully led a group of soldiers in the freeing of slaves from plantations in South Carolina. Her work continued as a Union Army recruiter and spy, an operation so covert, Civil War historians note only President Lincoln was privy to the information.
However, the military didn't officially accept women into its ranks until the Army Nursing Corps was established in 1901.
Flash forward more than a century to a major change in military policy for women. In 2013 then Secretary of Defense Leon Panetta ended the ban on female service members in combat roles. Participating in command and combat units is key to ascending to the highest ranks of the military. Since that historical decision more than 30 women have graduated from the Army's Ranger School, a proving ground for elite infantry soldiers.
Recently, more history was made when sisters Maj. Gen. Maria Barrett and her younger sibling Brig. Gen. Paula Lodi became the first two sisters, the U.S. Army believes, to attain the general's rank in the Army's 244-year history. This is a notable credit as only 69 of the 417 generals and admirals are female.
As you read this blog another milestone is about to be set. A National Guard soldier is on her way to becoming the Army's first female Green Beret. The enlisted soldier, who has not yet been identified, is in the final stage of training before graduating as a Special Forces engineer sergeant.
USBA salutes the dedicated and courageous women who went before and applaud the hundreds of thousands of women who currently serve in the armed forces. Your presence and potential evolves, expanding your roles and responsibilities, as women continue to serve, excel, and shape our country's history. USBA salutes you!