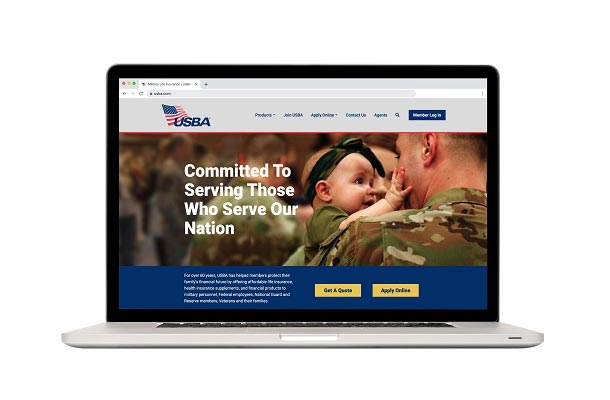 USBA has been proudly serving our members for more than six decades and that commitment continues as we announce the springtime launch of the newly designed USBA.com website. This effort will deliver our members and their families an enhanced digital experience including assistance, information and access wherever you are–whenever you need it.
The new responsive design USBA.com site will deliver:
Information, service and helpful content the way you want to access it, whether it's on your smartphone, tablet or desktop.


Improved navigation so you can find what you are looking for fast and easy!


Easier access to plan information.


A new interactive Coverage Estimator Tool that helps you calculate costs by exploring different scenarios based on your changing insurance needs.
At this time the Member Service Center will remain the same, serving as your destination for all your USBA insurance needs and questions. Moving forward USBA will continue to add new content and tools to help meet the changing needs of our members and their families.
Look for an announcement soon for when the new site is live. Then, bookmark USBA.com and be sure to visit us for useful news and information.