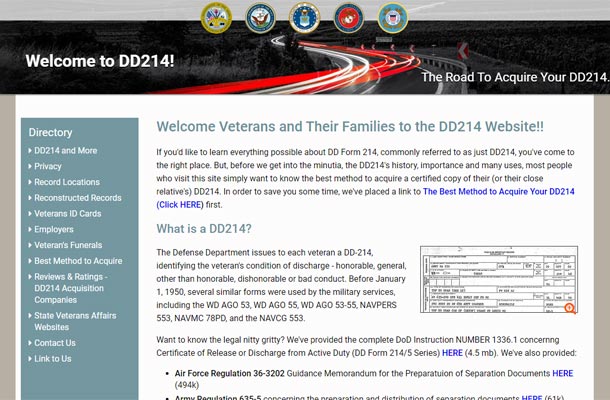 In the past, military service departments, Veterans Affairs, and other organizations routinely advised veterans and separating service members to file their DD 214 (Report of Separation from Active Military Service) with a public facility responsible for safekeeping documents. The belief was having a DD 214 filed at the county clerk's office or courthouse would make it easy for the service member to get a copy if one was needed. If you are a veteran who has done this, you need to be aware you could be inviting identity theft or other serious safety concerns.
Today, having your DD 214 filed in a public facility may put you at risk for identity theft or fraud. Some of these facilities have poor or nonexistent security giving indiscriminate access to filed documents. Since your DD 214 contains personal information such as name, birth date, social security number, and address along with a record of military training, this information can be used in financial scams or fraudulent ID cards. Your DD 214 also provides information about which bases you served on and what your MOS was, making you a potential target for foreign agents seeking U.S. military information.
If your DD 214 is filed in a public facility, make sure it's safe and secure—or remove it from the facility. When you need a copy of your DD 214 to apply for veterans benefits, you can visit the National Archives and Records Administration here and submit your request online with eVetRecs. Or call (866) 272-6272 TOLL FREE.