5/25/2016
Honoring the memory of our military veterans
Monday, May 30th is Memorial Day when our country pays tribute to the memory of veterans who have served and sacrificed while protecting our freedom. USBA salutes all American veterans on this special day and every day. You are the backbone of our country.
As part of its commitment to honoring the memory of each veteran and his or her family members, the VA provides memorial benefits many people don't realize are available.
Veterans with a qualifying discharge are entitled to these VA burial benefits in one of the 134 VA national cemeteries or in a private cemetery of the family's choice. Spouses and dependent children are also eligible for memorial benefits, even if they die before the veteran. Learn more here.
As a tribute to our USBA members and all who have served, we have created this special video postcard for Memorial Day 2016. Please feel free to share it with others.
---
5/9/2016
What's the difference between term and whole life insurance?

Do you know the difference between term and whole (also called permanent) life insurance?
Here's a simple explanation to help you make future decisions for financially protecting your family.
For starters, your Servicemembers Group Life Insurance (SGLI) is term life insurance that's automatically issued to all eligible members of the Uniformed Services. Transitioning military members who are covered receive 120 days of SGLI term coverage from their date of separation.
If you are preparing to transition, you may wonder whether you should buy term or whole life insurance to replace your SGLI when it runs out. Here's the difference.
Term insurance is pure protection; it doesn't build cash value. As a result, it's a fairly low-cost option for buying larger amounts of insurance at younger ages. Generally, either the cost increases or protection decreases as you age, when the risk of death is greater. At a predetermined age such as 65 or 80, coverage usually ends.
With term life insurance, you pay premiums for a specified term (ex. 15 years) and receive insurance protection for that time. Depending on your plan, at the end of the term you may have to re-qualify for coverage or renew at a higher rate if you want to continue your protection. If your health has changed, you may not be able to qualify or you may have to pay a higher rate. USBA's Long Term 20 and Smart & Lean 15 plans are examples of term coverage.
Whole life insurance costs more than term, but builds cash value that grows tax-deferred. This cash value can be used in a variety of ways. For example, you can surrender the policy for its cash value, take loans against it, or use it to purchase paid-up insurance. You can keep whole life insurance for the rest of your life—even if your health changes—as long as you pay the premium. The premium and death benefit generally stay the same while you own the coverage.
Whole life coverage can be a good option for those who may not need a large amount of protection, but want guarantees that premiums won't go up and coverage won't end. USBA's Fifty Plus Whole Life plan is an example of whole life insurance.
Whether you decide to buy term or whole coverage, don't leave your family unprotected after you transition. For a free consultation about what will work best for you and your family, call 1-800-368-7021 or contact us online.
---
4/15/2016
Beware of phishing scams targeting veterans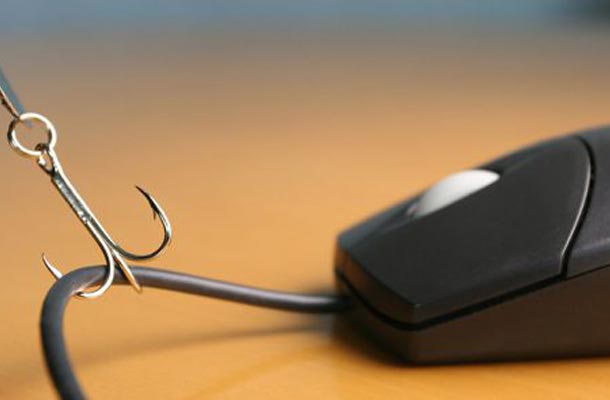 Veterans, be aware. Recently, there's been a sharp increase in reports of email phishing scams that target veterans, especially those in the process of transitioning into civilian careerss
Sometimes, the emails offer fake job interviews conducted via Skype or Google Plus. During the interviews, scammers try to gather Social Security numbers or bank account information. Some emails even appear to come from highly reputable employers. Often they mention having gotten veterans' contact information from a Department of Veterans Affairs career site, the Veterans Employment Center on Vets.gov.
According to the VA, none of these emails are connected to the VA and there's no indication scammers have actually viewed veteran profiles on the VA job site. These are phishing scams. They are fraudulent attempts to gain critical personal information from veterans who are transitioning out of the military.
How do you know if you've received a phishing email and what should you do if you receive one?
The VA reminds veterans that neither Vets.gov nor the Veterans Employment Center will ever ask users for their personal information. If you do receive a suspicious email, report it immediately to the VA's Identity Safety Service.
If you think you've been the victim of identity theft, call the toll-free Identity Theft Resource Line at (855) 578-5492, Monday-Friday from 8 a.m. to 8 p.m. EST. You can also email us here.
Visit here for more information about how to protect your identity online.
---
4/1/2016
A salute to all our military kids
It's time to recognize the patriotism and sacrifice of our military's youngest members – those courageous children with parents serving in the U.S. Armed Forces. Since 1986, the Department of Defense has honored military children, their courage and contributions by observing April as the Month of the Military Child.
Please join us in saying thank you to these children for their many sacrifices and their support of their military parents. Here are some resources that can help you support them as they face their unique challenges.
Military Youth on the Move provides videos, articles and other resources to assist military kids of all ages deal with the challenges of frequent moves, changing schools and saying good-bye to friends.
Courage to Talk offers advice on how and when to talk with a child about an injured parent.;
Military Kids Connect® is an online community for military children ages 6-17 that provides access to age-appropriate resources for dealing with the psychological challenges of military life. Resources include educational activities, fun games, helpful videos, and an online community that helps build and reinforce a military child's resilience and coping skills.
Camp C.O.P.E. provides military families with an unforgettable weekend at camp, free of charge. Its mission is to help military kids ages 4-18 cope with the transitions they face in response to deployment, injury or loss of a family member serving in the U.S. military. Read the story of this not-for-profit started by a military mom and wife.
For more resources, do an online search or contact your nearest MWR office.
---
3/15/2016
Calling all artists–enter the 2016 Veterans Day Poster contest
Do you know any military or civilian artists? Tell them the National Veterans Day Poster Contest is accepting artwork submissions for the 2016 poster design. The deadline is Friday, April 15th, 2016. Final selection will be made in May. Here are the guidelines to follow.
Since 1978, the annual Veterans Day Poster has been displayed in VA facilities and military installations worldwide as a grateful salute to our veterans, their courage and their sacrifices. Here's an opportunity for you or someone you know to showcase your talent as well as your pride in our military.
To view past winners, visit the Veterans Day Poster Gallery.
To get inspired, read the story of how Veterans Day started.
Veterans Day continues to be observed on November 11, regardless of the day of the week on which it falls. In 2016, November 11th will be on a Friday. In times of war and in times of peace, we say thank you to all who serve and who have served.
---
3/1/2016
New Deadlines! Tax time is just around the corner
It's time to get organized for filing your 2015 taxes. The year's filing deadline is Monday, April 18. Why the change from April 15th? Emancipation Day—a Federal holiday—is being observed on Friday, April 15th, and all federal offices (including the IRS) will be closed. If you file in Maine or Massachusetts, your deadline for filing is Tuesday, April 19, 2016.
Want free assistance preparing your taxes? The military-based Volunteer Income Tax Assistance program (VITA) offers free tax advice and preparation, return filing, and other tax assistance to military members and their families. VITA is sponsored by the IRS and available on most large military installations worldwide. VITA tax preparers are trained by the IRS to help with complicated military-specific issues such as combat zone benefits and tax law changes that could benefit military families.
To locate VITA services near you, contact your legal assistance office.
Here's what you'll need to take with you to the military VITA site:
Photo ID
Social Security cards for the taxpayer, spouse and dependents
Birth dates for you, your spouse and dependents on your tax return
Wage and earning statements (W-2, W-2G and 1099-R forms) from all employers
Interest and dividend statements from your banks (1099 forms)
Bank routing numbers and account numbers for direct deposit
Receipts for charitable donations
Last year's state and federal returns, if available
Other relevant information about income and expenses (e.g. total amount paid for day care, day care provider identifying number, tax ID or Social Security number)
Even if you decide to prepare your own tax return, you can take it to a military-affiliated VITA center to have a VITA preparer review it at no cost. Not only are VITA volunteers IRS trained, they get special training and continuous support through the military legal assistance establishment.
---
2/15/2016
Protect your right to transfer your GI Bill with current benefits
The U.S. House and Senate are currently working on legislation (H.R. 3016, Sec. 301) increasing the time you are required to serve to be eligible to transfer your GI Bill to your spouse or children. The proposed increase is from six to 10 years.
Even if you think your spouse or children will never use this benefit, you should consider making the transfer now if you're currently eligible. Why? This gives you and your family the flexibility to use the benefit as it stands today—no matter what gets signed into law.
Keep in mind, if you transfer your GI Bill now and change your mind later, you can take it back. Transferring is not a permanent decision. However, if you wait until after legislation is passed, you'll be required to follow the new requirements and provisions.
In addition to changing the length of service required, the proposed legislation eliminates the ability for children who have been transferred a parent's GI Bill to receive the entire Basic Allowance for Housing (BAH) payout. Instead, they'll receive only half the amount. That's a 50% cut in benefits. Transferring your GI Bill now entitles them to full BAH payout, even if the bill passes.
According to proposed legislation, those who have transferred the benefit before 180 days after the legislation is signed into law will get to use it as it currently stands. Don't wait; do it now while you're thinking about it. Find out more about making the transfer here.
(Photo: MCSA Wyatt L. Anthony/Navy)
---
2/1/2016
Military bases no longer accept driver's licenses from 5 states
U.S. military installations are no longer accepting Washington state, Minnesota, Illinois, New Mexico and Missouri driver's licenses or state ID cards alone as proof of identity to obtain a base visitor's pass.
These forms of ID are no longer accepted because they don't comply with the 2005 REAL ID Act. Compliant licenses must have specific security features that prevent tampering, counterfeiting or duplication. Licenses also must present data in a common, machine-readable format.
Accepted forms of ID for getting a base visitor's pass include a U.S. passport, any official ID card from any of the compliant states, Native American tribal documents, and any Defense Department or Federal ID card. VA identification cards, however, are not accepted.
According to the Department of Defense, "DoD policy allows commanders to waive the DoD access control requirements for special situations, circumstances, or emergencies. Therefore, installations may authorize other alternatives to facilitate installation access, such as for a graduation ceremony guest list, etc."
Contact your local base with questions or for information about possible exceptions.
---
1/21/2016
Free assistance for job-seeking military transitioners
Here's a new year's resolution for those transitioning out of the military in 2016. Before you start searching for work, decide what you really want from your new civilian job and career. Then focus your time and efforts accordingly.
Need some help finding that focus? USBA's free white paper, "Determining Your Next Career Move," helps you pinpoint what matters most to you by answering 6 simple questions. Sign up now to download it for free.
This fast-reading white paper and others are available at the USBA Military Jobs Center. Free registration gives you unlimited access to the entire library. Get help with everything from writing your resume and preparing for interviews to figuring out civilian salaries and evaluating job offers. Two of the most popular topics are "What Are You Worth in Today's Civilian Market?" and "Basic Interview Training: Dos and Don'ts." And there are many more. Register now and you'll be notified as new white papers become available throughout 2016.
Also check out our USBA partner, Orion International. Orion is the nation's largest military placement agency assisting transitioners in finding jobs in the civilian workforce. Orion offers career placement services—free of charge—to Enlisted Technicians, Noncommissioned Officers, Junior Military Officers, and Combat Arms Personnel from all branches of military service.
---
1/2/2016
Use military discounts to save on lift tickets, lodging and more
Planning a ski vacation this winter? With some of the best snow skiing in the world right here in the U.S., military families can enjoy great skiing for less in places like Colorado, California, Utah, Vermont and more.
Use these military discounts to save on lift tickets, mountain lodging, ski lessons, clothing and equipment. Many are available to both active duty and retired military members. Some resorts—like Northern Vermont's Jay Peak Resort—may even offer free skiing to military families.
Hit the Ski Slopes with Military Discounts from Military.com
First Tracks. Online Ski Discounts
Also visit your Navy, Marine Corps, Army or Air Force Exchange to see if discounts are available. You never know what you'll find and they may have price matching.
Need a rental car, van or SUV as you head to the mountains? Use this USBA Member Special Offer from Hertz to save money on a rental. Reserve your vehicle online to save.
---