2/16/2017
Portable USBA Insurance for U.S. Military and Federal Employees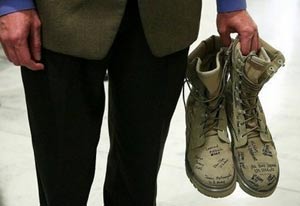 You may have seen or heard the terms portable life insurance or portability and wondered what they meant. Portability allows eligible insureds to continue their life insurance protection no matter where they go — even after changing jobs.
If you're currently serving in the U.S. military with SGLI or working as a Federal employee with FEGLI, the value of also having portable life insurance—such as that available from USBA—is that you own it. This means you can keep this life insurance even after you transition or retire from your military or Federal job.
In the case of military service, SGLI ends 120 days after separation from the Army, Navy, Air Force, Marines or Coast Guard. While VGLI is available after separation or retirement, it may not provide enough coverage with affordable rates. Maximum coverage is $400,000.
Federal employee life insurance (FEGLI) changes upon retirement with either a reduction in coverage or an increase in premium, and if you leave Federal employment before retiring, FEGLI ends.
The portable features and benefits of USBA insurance—for Federal employees and military personnel—don't change due to transition, separation or retirement. Maximum coverage is up to $650,000. Get an instant free quote from USBA.
---
2/7/2017
How the New U.S. Military Retirement System Affects You
The first major change in military retirement since WWII was approved in 2016 as part of the National Defense Authorization Act. The new modernized retirement system blends elements of the current system with the government making automatic and matching contributions to a service member's Thrift Savings Plan (TSP).
How does this affect you?
Everyone serving today is grandfathered and can stay under the current system.
However, those with fewer than 12 years of service as of December 31, 2017 will have an opportunity to opt in to the new system during calendar year 2018.
Service members with over 12 years of service as of December 31, 2017 will remain in the current retirement system with no changes.
The new retirement system automatically applies to all joining the military after January 1, 2018.
Overview of the new retirement program:
The new plan reduces the pension paid to retirees after 20 years of service by 20%. However, it supplements the pension with government contributions to participants' TSP.
It starts with an automatic contribution by the government of 1% of a service member's base pay to his or her personal TSP account.
The service member can also contribute a percentage of his or her base pay, which the military will match up to 5%.
After serving 2 years, a soldier, sailor, airman, Marine or member of the Coast Guard leaving the military is fully vested and can keep his or her personal TSP contributions, as well as the government's contributions and all earnings.
At 12 years, those who commit to serving an additional 4 years will receive a mid-career continuation bonus of at least 2 ½ months' pay.
Here are answers to frequently asked questions about the new retirement system.
Note: VGLI insurance for retiring veterans is not affected by the new Act. All active, honorably discharged and retired members of the Army, Navy, Marines, Air Force and Coast Guard also remain eligible to apply for USBA military life insurance.
Get a free quote for veterans life insurance from USBA.
---
2/3/2017
Do you know when your SGLI ends?

Because your SGLI ends 120 days after you separate from the military service, now is a good time to think about how you'll replace it. Even if you're not transitioning right away, it's smart to know what's available and why it's important to have enough life insurance coverage. USBA is here to help make sure there's no gap in your family's financial protection as you move from military to civilian life.

Use this Life Insurance Needs Estimator to figure how much insurance you need. USBA offers coverage of $25,000 to $500,000 with tobacco and non-tobacco use rates. Anyone actively serving in or honorably discharged from the Army, Navy, Air Force, Marines, and Coast Guard or Reserves may be eligible to apply.

Check out the affordable Term Life and Whole Life Insurance plans available from USBA. You have several choices of insurance options to fit your personal needs. Our life insurance policies are underwritten by New York Life Insurance Company, one of the country's oldest and most stable life insurance companies that has protected American families for generations. You can even get a free rate quote online.

When you're ready, you can (1) apply online, (2) request a free, no-obligation Info Packet online, or (3) call 1-877-297-9235 (8:00 a.m. to 4:30 p.m. Central, Monday-Friday) to talk with a USBA life insurance product specialist. We stand ready to serve you and your family.



---
1/17/2017
Get help finding your next job—in and out of the military
Looking for a way to connect with other military members so you can better explore career opportunities both in and out of the military?
RallyPoint is an online professional network offering exclusivity to U.S. military members. It provides military personnel and veterans with tools for taking greater control of their careers. The online network makes it easier to connect with the right people at the right time to pursue the right career opportunities.
RallyPoint was founded in 2012 by two Army veterans. Yinon Weiss and Aaron Kletzing first met in Iraq, then later reconnected at Harvard Business School. From the start, their mission was to help service members and veterans lead more successful and fulfilling lives. The goal was to solve one of the major challenges of being in the military. In an armed forces that rotates people through positions every couple of years, it can be difficult—logistically and culturally—for individual members to play an active role in charting their own careers. Enter RallyPoint.
While RallyPoint is similar to LinkedIn, it's accessible exclusively to US military professionals in the Army, Navy, Air Force, Marine Corps and Coast Guard. This enables active, transitioning and veteran military to talk comfortably about their careers, life transitions, even politics. By creating a free military profile, a member can see how his/her military contacts can help him/her get a foot in the door to land the right military or non-military job.
Additional free resources for transitioning job-seekers are available at the USBA Military Jobs Center. USBA is a nationally recognized non-profit association dedicated to serving active, retired and transitioning military for over 55 years. USBA offers veterans life insurance choices with affordable rates you won't find through VA life insurance.
---
1/4/2017
Free tickets for military members, veterans and their families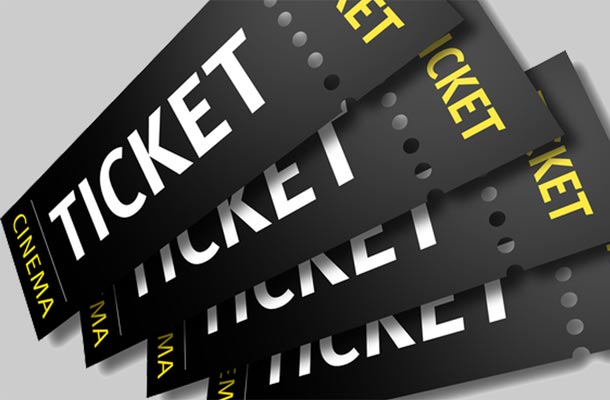 Would you like free tickets to an NFL game—maybe even the 2017 Super Bowl, a big-name concert, or Disney World? Check out the Veterans Tickets Foundation.
This non-profit organization distributes free tickets to active duty military, military veterans, their families, and the families of those killed in action. Free tickets are available for sporting events, theme parks, concerts, plays, and educational activities—anything that requires a ticket to enjoy. The organization works with promoters, artists and teams to pair empty seats with active duty and honorably discharged military personnel and their families. You can register here.;
VetTix was founded by veterans Mike Focareto and Eddie Rausch after they sat next to an empty seat at the 2008 Super Bowl. A military friend had performed in the color guard before the game and could have easily occupied the seat. Instead, he and others in the color guard were ushered off the field after their performance and never got to see the game.
Focareto, a disabled Navy veteran, and Rausch, a Marine vet, decided to do something about it. The next day they filed the paperwork to create an organization where people could get a tax write-off for donating tickets to military personnel. To date, the organization has given out over 2.5 million free tickets to military members and their families in all 50 states and Washington, D.C.
This is just one more example of the innovative, entrepreneurial spirit of our U.S. military veterans.
---