11/16/2016
Holiday gifts for deployed military members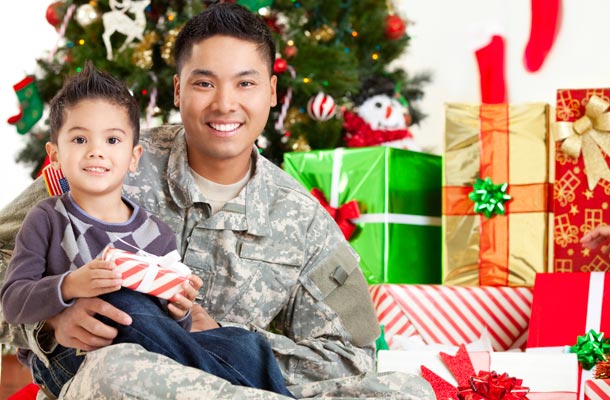 What do deployed troops really want to find in their care packages this holiday season? It turns out, some of the most appreciated gifts are practical items like these.
Powdered drink mixes. These are beverages that can be prepared with water—cocoa, instant coffee, tea bags, creamer, iced tea, lemonade and other powdered drink mixes such as Gatorade or Crystal Lite.
Entree enhancers. The idea is to make military meals and MREs tastier by adding enhancers like ramen noodles, seasoned salt, spice mixes, and individual packets of honey, mustard, relish, ketchup, and hot sauce such as Taco Bell or Tabasco.
Instant protein. Favorites include energy bars, tuna in pouches, sunflower seeds, nuts, canned chicken, SPAM, and non-perishable beef jerky.
Snack packs. Send small, hard containers instead of bags that burst under high pressure. Popular salty snacks like chips, pretzels and nuts are good for those deployed in the desert. Also look for favorite brands of snack cakes, crackers (such as Goldfish), trail mix, caramel corn, dried fruit, and cookies.
Candy and gum. Send gum and candy in zip-lock bags in case they may become gooey in transit. Include hard candy and avoid chocolate; it melts in warm climates. Also send extra for sharing—especially if your service member comes in contact with local children.
Travel-size personal care items. Avoid aerosol cans. Keep liquids from making a mess by first covering container openings with plastic wrap, then recapping. Ship these items in zip lock bags separate from edibles. Popular items include toothpaste, body wash, shampoo, conditioner (for female soldiers in particular), disposable razors, shaving lotion, eye drops, lip balm, lotion, moleskin, foot powder (Gold Bond is a favorite), pain relieving topical creams, baby wipes, sunscreen, and disposable hand warmers for cold climates.
Reading materials. Paperback books, magazines, comic books, a copy of your local newspaper.
Music. Send an iPod loaded with favorite music or CDs if your service member has a CD player.
Batteries. AA and D batteries are in biggest demand. If you're sending a battery-operated device such as a CD player, remove the batteries so it can't accidentally turn on in transit.
Games and puzzles. Crossword puzzle and word search books, Sudoku books, jigsaw puzzles, foam footballs, Frisbees, Hacky Sacks, playing cards, yo-yos, and travel-size board games.
Prepaid phone cards. Look for the best deals on overseas minutes or buy here.
Writing essentials. A small notebook, stationery, note paper, envelopes, pens, pencils and stamps.
Reminders of home. There's no better gift than a personal note, family photos, children's drawings, even homemade cookies or brownies packed in an airtight container.
Gift certificates. Buy a gift certificate here that's good at any military Exchange in the world.
What not to send. There may be items you can't send, depending on where your service member is located. For example, if he or she is in the Middle East or Persian Gulf areas, don't send anything that would offend people of the Islamic faith. Check with a military Key Volunteer, Ombudsman, or command family support group contact for details.
---
11/8/2016
How Tootsie Rolls saved military lives during the Korean War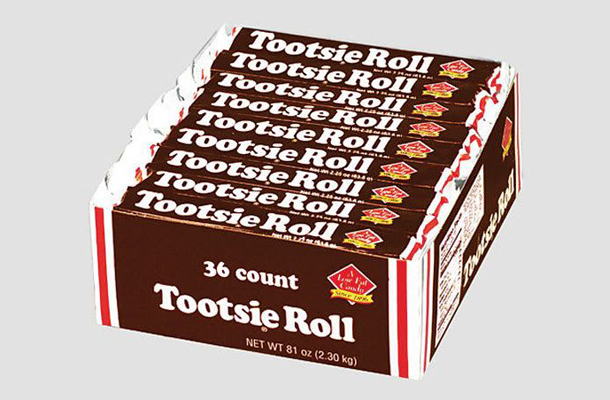 Transitioning US military veterans interested in becoming entrepreneurs may not realize how much their military training and experience have already prepared them to be innovators. Being an entrepreneur is a lot like being a soldier. Survival for both is based on problem-solving, resiliency and risk-taking.
Here's a story from the Korean War that supports this. While this story is about US Marines, it could have been about Army soldiers, Navy sailors or Air Force airmen. All share the same mindset.
It was late November in 1950 in the rugged Korean mountains around Chosin Reservoir. The First Marine Division was surrounded by 10 Chinese infantry divisions. With supply lines cut and temperatures hovering around -30°F, the Marines radioed an urgent request for "Tootsie Rolls." This was the Marine code name for mortar ammo.
Unfortunately, the radio operator who received the request misunderstood. So instead of ammo, he had actual pallet-loads of Tootsie Rolls dropped from the sky to the Marines. Here's how the Marines leveraged that surprise delivery.
For starters, the sugar in the chocolate candy provided instant energy to the starving men. They also discovered when the candy was warmed in their hands or chewed, it became pliable. This made it perfect for plugging holes in leaking fuel drums, gas tanks, and radiators. When the chocolate plugs froze, they sealed or "welded" the leaks shut. True innovation.
The Marines' fight against what seemed like impossible odds earned them the title of the "Chosin Few." Their courage and resiliency enabled them to fight off the Chinese, break through enemy lines, and finally reach the sea. To this day, many credit their survival to Tootsie Rolls.
By the way, with Veterans Day November 11th, it's time to share USBA's new Veterans Day eCard for 2016 with your favorite vets. It's free.
---
10/17/2016
USO supports transitioning service members and their families
Most retired and active duty soldiers observing Veterans Day next month have memories of how the USO has positively impacted their lives. Often these memories are tied to a deployment thousands of miles away from home and family. For 75 years, the USO has served men and women in the U.S. military by keeping them connected to family, home and country.
Many don't realize the USO isn't part of the federal government. A congressionally-chartered, private organization powered by volunteers, the USO relies on the generosity of individuals, organizations and corporations for support. Some of its best known volunteers include USO tour entertainers such as Stephen Colbert, Gary Sinise, Toby Keith, and, of course, Bob Hope. Hope first toured with the USO shortly after it was incorporated in 1941. He made his last USO tour at the age of 87, five decades after he first made troops laugh.
In addition to its trademark USO tours and more than 180 USO centers worldwide offering round-the-clock hospitality to soldiers near and far, the USO has special programs for military kids and service members.
The Sesame Street/USO Experience for Military Families is the USO's longest running, free traveling tour for military kids and their families. Final shows for 2016 take place this month. Here's the 2016 tour schedule. The USO also partners with Comfort Crew for Military Kids to send speakers to tour military bases worldwide. The mission is to help military kids ages 6 to 15 become happier, healthier and more confident dealing with military life. Check out the 2016 tour schedule.
The USO Transition 360 Alliance supports soldiers transitioning back into civilian life. This alliance of five top service organizations helps hundreds of thousands of service members and their families start the process of transitioning out of military life each year. It offers free tools and resources to help those leaving the military plan for the future, pursue new careers, and strengthen their families. As with all USO programs, there's no cost for military members.
---
10/7/2016
Medical and travel emergency assistance for USBA members
Traveling around the holidays is very common for military families. What would you do if you needed emergency medical transportation due to heart attack, cold weather related incident or even if you lost a prescription or passport?
USBA's Emergency Assistance Plus (EA+) program provides 24/7 medical and travel emergency assistance on six continents. EA+ offers over 20 travel-related benefits that give solo travelers and vacationing families peace of mind. It delivers stop-gap protection between what traditional medical insurance pays for and travel-related emergency expenses most health insurers never cover.
USBA members receive a special rate and Risk-Free 30-Day Trial. Sign up now.
---