3/16/2017
Free resources for at-risk military veterans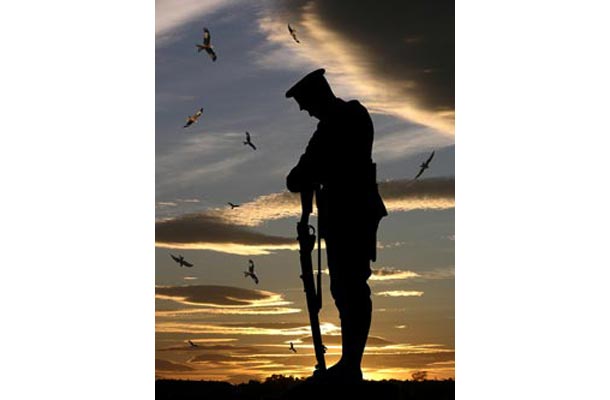 According the Department of Veterans Affairs, roughly 20 veterans a day commit suicide nationwide. The VA study also shows approximately 70% of military veterans who took their own lives were not regular users of VA services that might have helped them.
If you know an at-risk veteran, please learn more about the free resources available to them and you. No one wants our veterans who have served their country heroically to become tragic statistics here at home.
Veterans Crisis Line: The Veterans Crisis Line connects veterans in crisis, their families and friends with qualified, caring Department of Veterans Affairs responders through a confidential toll-free hotline, online chat, or text. Veterans and their loved ones can call 800-273-8255 and Press 1, chat online, or send a text message to 838255 to receive confidential support 24/7 every day of the year including holidays. Support for deaf and hard of hearing individuals is also available.
MakeTheConnection.net: This VA-sponsored website connects veterans, their friends and family with helpful resources for improving their health, well-being, and everyday life. Watch inspiring true story videos. Learn what's worked for other vets. Discover positive steps you can take—all offered in the words of fellow veterans of the US Army, Navy, Air Force, Marines and Coast Guard.
Coaching Into Care: This VA national phone service (888-823-7458) provides education, support, and empowerment for family members and friends seeking care or services for a veteran. It helps you find appropriate resources at local VA facilities and in your community. The service also provides coaching for family and friends of veterans having difficulty adjusting to civilian life. Coaching is provided free-of-charge by a licensed psychologist or social worker. Calls are confidential.
Among the non-VA programs available to at-risk vets is one focused on empowering disabled vets—including quadruple amputees—by restoring their hope and purpose through adaptive physical training.
Adaptive Training Foundation: NFL veteran David Vobora met US Army Staff Sergeant Travis Mills, a quadruple amputee, in 2014. Owner/head trainer of a for-profit gym for elite athletes, Vobora offered his expertise to Mills. In the process of customizing and adapting a performance training program for Mills, Vobora developed a passion for helping veterans and others with life-altering injuries. Today, the Adaptive Training Foundation empowers disabled athletes by restoring their hope through movement and redefining their physical limitations through success--especially at-risk veterans. Adaptive training is provided at no charge. Watch A Warrior's Workout.
---
3/1/2017
$2,000 scholarship available to USBA families–Apply by March 31st
USBA members with college-bound high school seniors take note. Your student may be eligible to apply to the William A. Dietrich Memorial Scholarship Fund for a $2,000 scholarship. Applications must be received by Friday, March 31, 2017. Find out more about eligibility.
USBA Services, Inc., annually awards this $2,000 non-renewable grant to help deserving students pay for tuition, room and board at the recipient's college or university of choice. The 2016 William A. Dietrich Memorial Scholarship recipient was Caitlin Bowen of San Marcos, California, daughter of John R. Bowen, active Colonel in the United States Marine Corps and USBA member since 1996.
Now in its 27th year, the Dietrich Memorial Scholarship honors former USBA Executive Director and President, the late Maj Gen William A. Dietrich, USAF (Ret.). It's awarded annually to at least one graduating high school senior who is a child or grandchild of a USBA member on active duty, retired or separated from any branch of the military service or a Federal employee.
Download a scholarship application.
If college is on the horizon for someone in your family, now's a good time to review your life insurance coverage to make sure you have enough to protect your family's financial future.
USBA provides military veterans life insurance coverage to fit the unique needs of those serving, transitioning and retired from the military service.
---
2/16/2017
Portable USBA Insurance for U.S. Military and Federal Employees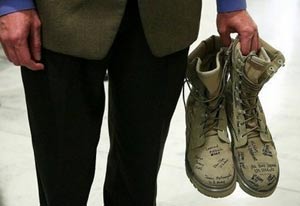 You may have seen or heard the terms portable life insurance or portability and wondered what they meant. Portability allows eligible insureds to continue their life insurance protection no matter where they go — even after changing jobs.
If you're currently serving in the U.S. military with SGLI or working as a Federal employee with FEGLI, the value of also having portable life insurance—such as that available from USBA—is that you own it. This means you can keep this life insurance even after you transition or retire from your military or Federal job.
In the case of military service, SGLI ends 120 days after separation from the Army, Navy, Air Force, Marines or Coast Guard. While VGLI is available after separation or retirement, it may not provide enough coverage with affordable rates. Maximum coverage is $400,000.
Federal employee life insurance (FEGLI) changes upon retirement with either a reduction in coverage or an increase in premium, and if you leave Federal employment before retiring, FEGLI ends.
The portable features and benefits of USBA insurance—for Federal employees and military personnel—don't change due to transition, separation or retirement. Maximum coverage is up to $650,000. Get an instant free quote from USBA.
---
2/7/2017
How the New U.S. Military Retirement System Affects You
The first major change in military retirement since WWII was approved in 2016 as part of the National Defense Authorization Act. The new modernized retirement system blends elements of the current system with the government making automatic and matching contributions to a service member's Thrift Savings Plan (TSP).
How does this affect you?
Everyone serving today is grandfathered and can stay under the current system.
However, those with fewer than 12 years of service as of December 31, 2017 will have an opportunity to opt in to the new system during calendar year 2018.
Service members with over 12 years of service as of December 31, 2017 will remain in the current retirement system with no changes.
The new retirement system automatically applies to all joining the military after January 1, 2018.
Overview of the new retirement program:
The new plan reduces the pension paid to retirees after 20 years of service by 20%. However, it supplements the pension with government contributions to participants' TSP.
It starts with an automatic contribution by the government of 1% of a service member's base pay to his or her personal TSP account.
The service member can also contribute a percentage of his or her base pay, which the military will match up to 5%.
After serving 2 years, a soldier, sailor, airman, Marine or member of the Coast Guard leaving the military is fully vested and can keep his or her personal TSP contributions, as well as the government's contributions and all earnings.
At 12 years, those who commit to serving an additional 4 years will receive a mid-career continuation bonus of at least 2 ½ months' pay.
Here are answers to frequently asked questions about the new retirement system.
Note: VGLI insurance for retiring veterans is not affected by the new Act. All active, honorably discharged and retired members of the Army, Navy, Marines, Air Force and Coast Guard also remain eligible to apply for USBA military life insurance.
Get a free quote for veterans life insurance from USBA.
---