7/15/2016
Medical and travel emergency assistance for USBA members
July and August are peak vacation months for military families. What would you do if you needed emergency medical transportation due to a heart attack, heat stroke or allergic reaction, or if you lost a prescription or passport?
USBA's Emergency Assistance Plus (EA+) program provides 24/7 medical and travel emergency assistance on six continents. EA+ offers over 20 travel-related benefits that give solo travelers and vacationing families peace of mind. It delivers stop-gap protection between what traditional medical insurance pays for and travel-related emergency expenses most health insurers never cover.
USBA members receive a special rate and Risk-Free 30-Day Trial. Sign up now.
---
7/1/2016
DoD SkillBridge: Opening the doors to civilian jobs for transitioning military

Is transitioning out of the service on your radar? If so, it's time to look into DoD SkillBridge job training. Initiated in 2014 by the Department of Defense, DoD SkillBridge provides active duty service members with free or very low cost civilian job training while still in the service.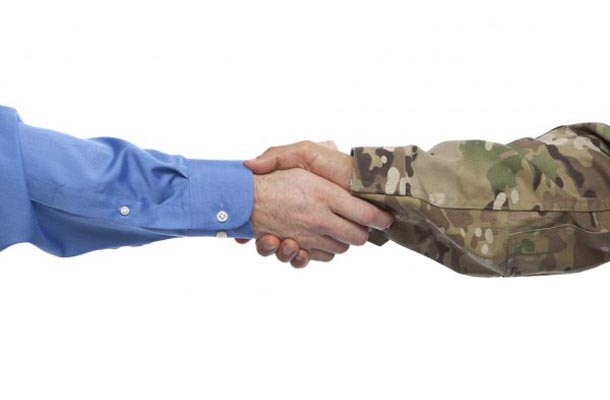 Your program may include an internship or apprenticeship that leads directly to a civilian job when you get out. Participating companies have included well-known names like Microsoft, General Motors and Georgia Power, as well as labor unions and other organizations nationwide. Watch this video to learn more about DoD SkillBridge.
To apply, you must be within 6 months of your separation date. But don't wait. Get more information now at www.dodskillbridge.com or visit your local installation transition office.
And for more assistance in your job search, check out USBA's Military Jobs Center where you can download helpful White Papers and get access to the popular Orion International Job Placement Board. You can also visit the Veterans Employment Center (VEC), a single online tool for connecting transitioning Servicemembers, Veterans and their families to meaningful career opportunities in the public and private sector. The VEC can be found here. For a tutorial video on how to use the VEC, please visit here.
---
6/15/2016
Military families visit national parks for free
Planning a summer vacation? The National Park Service turns 100 this summer and military families can join the celebration by visiting America's national parks for free. Annual passes normally cost $80.
Your free annual pass covers entrance to all National Park Service and Fish and Wildlife Service sites that charge entrance fees. It also covers standard amenity fees at Forest Service, Bureau of Land Management and Bureau of Reclamation sites.
To help plan your visit during the Centennial, the National Park Foundation and the National Park Service have launched a Find Your Park website. Use it to help plan your trip and learn about some of our country's most beautiful national treasures.
For starters, did you know there are over 400 national parks? Many are home to preserved historic sites, history-making trails, monuments, and memorials dedicated to celebrating our military history. They include Gettysburg National Military Park, Jean Lafitte National Historical Park & Preserve, the Vietnam Veterans Memorial, the World War II Valor in the Pacific National Monument, and Fort McHenry National Monument and Historic Shrine–birthplace of our national anthem.
Find a park near you. (It could be closer than you think.)
Note: Eligibility for the free annual park pass includes current US military members and their dependents in the Army, Navy, Air Force, Marines, and Coast Guard, as well as most members of the US Reserves and National Guard. Proper military ID is required (CAC Card or DoD Form 1173). If you're a disabled veteran, you may qualify for a free lifetime Access Pass.
Learn more about getting and using your free military park pass.
---