1/4/2017
Free tickets for military members, veterans and their families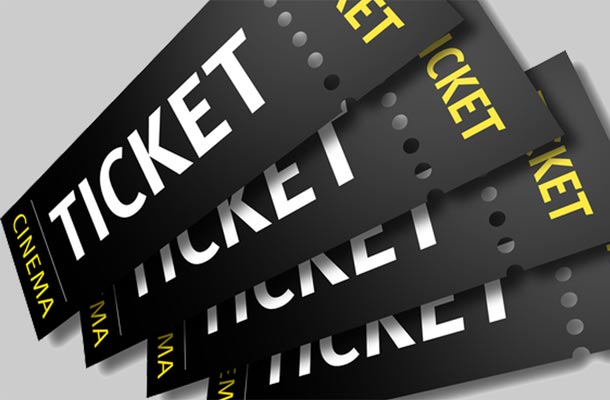 Would you like free tickets to an NFL game—maybe even the 2017 Super Bowl, a big-name concert, or Disney World? Check out the Veterans Tickets Foundation.
This non-profit organization distributes free tickets to active duty military, military veterans, their families, and the families of those killed in action. Free tickets are available for sporting events, theme parks, concerts, plays, and educational activities—anything that requires a ticket to enjoy. The organization works with promoters, artists and teams to pair empty seats with active duty and honorably discharged military personnel and their families. You can register here.;
VetTix was founded by veterans Mike Focareto and Eddie Rausch after they sat next to an empty seat at the 2008 Super Bowl. A military friend had performed in the color guard before the game and could have easily occupied the seat. Instead, he and others in the color guard were ushered off the field after their performance and never got to see the game.
Focareto, a disabled Navy veteran, and Rausch, a Marine vet, decided to do something about it. The next day they filed the paperwork to create an organization where people could get a tax write-off for donating tickets to military personnel. To date, the organization has given out over 2.5 million free tickets to military members and their families in all 50 states and Washington, D.C.
This is just one more example of the innovative, entrepreneurial spirit of our U.S. military veterans.
---
12/29/2016
Free resources for military-to-civilian job seekers

If you or your spouse is transitioning out of the military in 2017, check out our USBA Military Jobs
Center. It's a place to get help translating the rigorous training and life experiences gained in the military into a rewarding civilian job.
Start by signing up here. You'll get immediate access to an extensive library of fast-reading FREE white papers filled with tips, advice and strategies exclusively for military job seekers. Here are a couple of the most recent topics covered:
For additional help with your job search, visit the nation's largest military placement agency, Orion International. Over 25,000 veterans like you have found careers thanks to Orion. The job placement services are 100% FREE. Register here to start your civilian career job search with Orion.
One more thing. If you're leaving the military, make sure to sign up for $5,000 of no-cost Accidental Death & Dismemberment (AD&D) insurance. This offer comes with a free membership to USBA which then entitles you to apply for any USBA life insurance, TRICARE supplement, or financial service product. This no-cost protection is our way of saying thank you for your service.
---
12/18/2016
Veterans, did you know sitting is the new smoking?
Recent Department of Defense statistics show 7.8% of active military members—roughly one in every 13—are clinically overweight with a body mass-index of 25 or higher. That's an increase from 1.6% in 2001. While the reasons for this aren't clear, they may be related to Mayo Clinic research that indicates sitting is now a greater health risk to Americans than smoking.
Studies show sitting 6 hours a day or more (average American sits 9 hours) contributes significantly to major health risks including obesity, high blood pressure and blood sugar, arthritis, and unhealthy cholesterol levels. Too much sitting in front of a TV, computer or behind the wheel also increases risk of death from heart disease and cancer. Unfortunately, a few hours a week at the gym or doing moderate to vigorous physical activity doesn't offset the risk.
But fortunately, there is a solution that's simple and affordable: Sit less, move more. Here are 10 "sit less" tips for the holidays and beyond.
If you sit at a desk, take breaks to stretch or walk.
Use the stairs instead of the elevator.
Park at the far end of the parking lot instead of close to the door.
Stand while talking on the phone, eating lunch or watching TV.
Work at a standing desk, high table or counter top.
Instead of calling a co-worker or sending an email, walk to the person's office to talk.
Hold meetings as you walk laps, instead of at a table in the conference room.
Be an inefficient shopper; park the shopping cart, then make multiple trips to bring items back to it.
On a long drive, get out and stretch, jog in place or do jumping jacks.
Set goals and wear an activity tracker to monitor your progress.
The release of statistics about overweight troops comes at a time when top Pentagon health officials are rewriting force wide guidelines for body composition standards and evaluation methods. For individual soldiers, sailors, airmen and Marines, a diagnosis of obesity can stall a career or lead to involuntary separation, so the weight issue is central to military life—your life.
Many USBA life insurance plans offer rates—Standard, Preferred, and Non-Tobacco User—structured to encourage a healthy lifestyle. Find more information here.
---