8/1/2015
Why military personnel need to understand their credit scores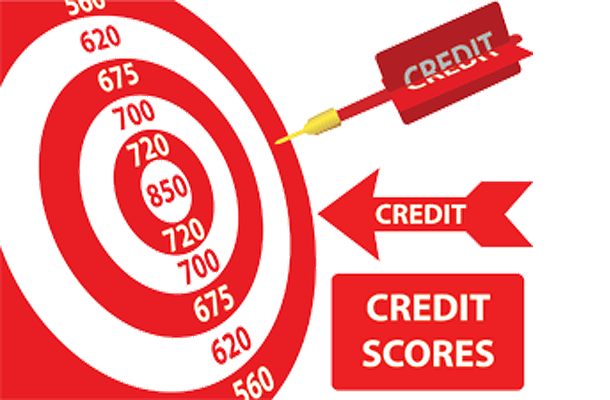 Whether you're active duty, retired or a transitioning veteran, there's a 3-digit number that can have major impact on your finances. It's your credit score.
Your credit score is an indicator of how likely you are to pay back money you borrow. The lower your credit score, the riskier you look to lenders. Credit scores may also be used by potential employers, landlords, utility companies and others you deal with in civilian life.
Follow these simple steps to learn more about your credit score.
Start by getting a copy of your credit reports from the 3 major credit reporting agencies. Visit here to get free credit reports from Experian, Equifax and TransUnion. Or call 1-877-322-8228 toll-free to request your free credit reports. Keep in mind the Fair Credit Reporting Act (FCRA) requires each of the nationwide credit reporting companies — Equifax, Experian, and TransUnion — to provide you with a free copy of your credit report, at your request, once every 12 months.


Check the reports for accuracy. Make sure there are no mistakes or errors related to your payment history. Contact the appropriate credit reporting agency to fix errors.


Look for signs of fraud or identity theft such as accounts you haven't opened or outstanding debts you don't owe. Report suspicious activity immediately and ask for a "fraud alert" to be placed on your file. Here are the toll-free numbers for the 3 major credit reporting agencies:

Equifax: 1-888-766-0008
Experian: 1-888-397-3742
TransUnion: 1-800-680-7289



Check your credit scores. Don't confuse credit reports with credit scores. Credit reports record your credit history; credit scores use these reports to calculate the 3-digit number that indicates your credit worthiness to lenders. FICO® scores are most common and range from 300 to 850, with higher scores being better. However, each credit rating agency can use its own credit scoring model to generate this number. (Most people have to pay a small fee to get their credit scores.) Active-duty military and spouses may be able to get their credit scores for free. Get more information by contacting the local Financial Educator (PFM) on your base. If you don't have a local Financial Educator or PFM, you can learn more here.
---
7/15/2015
You've earned your VA benefits—now use them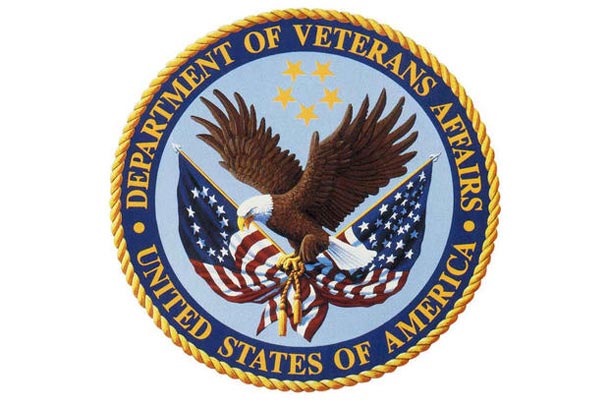 Are you taking full advantage of your VA health care benefits? Veterans and their families can visit the Explore VA website to learn more about their eligibility for health care benefits; the application process, specific types of health care benefits such as dental care and vision care; as well as spouse and dependents' compensation eligibility. Find out how to apply online, in person, by phone or by mail.
Explore VA provides a fast and easy way for veterans and their spouses, dependents, and survivors to learn about the VA benefits available to them. This includes health care, education and training, home loans, employment services, disability pay, and more. It also has a Video Gallery featuring benefit overviews and personal stories of veterans who have used their VA benefits.
Take a few minutes to use the VA Benefits Navigator and get a personalized list of all the VA benefits for which you may be eligible based on your military service.
---
7/1/2015
Important DD 214 information for military veterans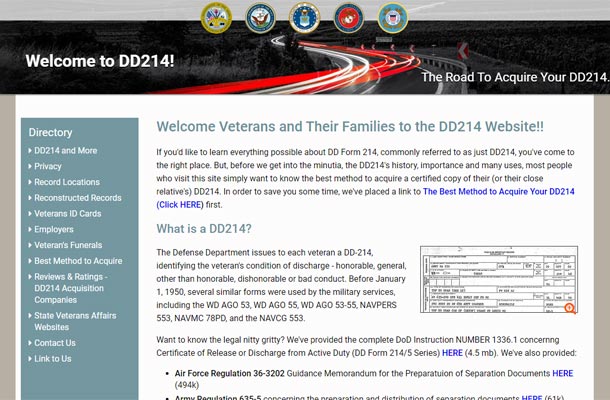 In the past, military service departments, Veterans Affairs, and other organizations routinely advised veterans and separating service members to file their DD 214 (Report of Separation from Active Military Service) with a public facility responsible for safekeeping documents. The belief was having a DD 214 filed at the county clerk's office or courthouse would make it easy for the service member to get a copy if one was needed. If you are a veteran who has done this, you need to be aware you could be inviting identity theft or other serious safety concerns.
Today, having your DD 214 filed in a public facility may put you at risk for identity theft or fraud. Some of these facilities have poor or nonexistent security giving indiscriminate access to filed documents. Since your DD 214 contains personal information such as name, birth date, social security number, and address along with a record of military training, this information can be used in financial scams or fraudulent ID cards. Your DD 214 also provides information about which bases you served on and what your MOS was, making you a potential target for foreign agents seeking U.S. military information.
If your DD 214 is filed in a public facility, make sure it's safe and secure—or remove it from the facility. When you need a copy of your DD 214 to apply for veterans benefits, you can visit the National Archives and Records Administration here and submit your request online with eVetRecs. Or call (866) 272-6272 TOLL FREE.
---
6/15/2015
Military families get FREE annual pass to national parks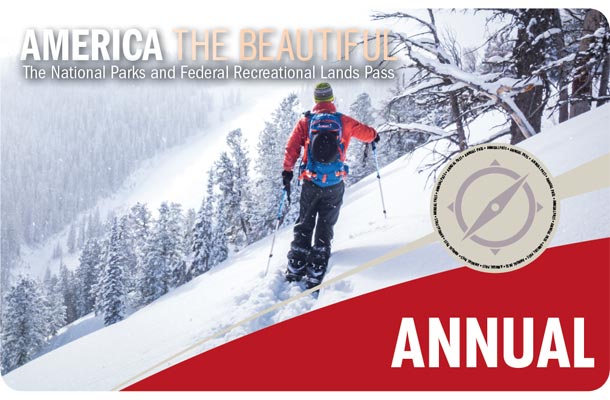 Planning a summer trip to the Grand Canyon, Yosemite, Yellowstone or one of America's other national treasures? Make sure to get your free military pass. It normally costs $80.
Members of the U.S. military are eligible for this free annual pass good at over 2,000 locations managed by the National Park Service, the U.S. Fish and Wildlife Service, the Bureau of Land Management, the U.S. Forest Service and other federal agencies. Sites include our country's famous national parks, wildlife refuges, forests and monuments that normally charge entrance fees. Get free pass information here.
Eligibility includes members of the U.S. Army, Navy, Air Force, Marines and Coast Guard, as well as most members of the U.S. Reserves and National Guard. Simply show your Defense Department identification (CAC Card or DoD Form 1173) at any Federal recreation site to receive the free pass.
If you're a disabled veteran, you may qualify for a free lifetime Access Pass.
Before you head out the door, join USBA's Emergency Assistance Plus (EA+) program and get a special member-only rate. EA+ provides you and your family with 24-hour emergency travel assistance and more than 20 additional travel benefits. Sign up now for a Risk-FREE 30-Day Trial.
---