10/4/2018
USBA introduces a new identity theft protection for military veterans, federal employees and their families

Identity theft claims a new victim every 3 seconds. In 2017 alone, 1.3 million people in the United States were victims of identity fraud. Many were active military members, retired military veterans, and their families.
To address this growing threat, USBA has teamed up with IDShield to offer USBA military members, federal employees, and their families quality identity theft protection–in addition to low cost military life insurance.
Introducing IDShield
IDShield provides affordable protection that includes privacy, security, and credit monitoring, as well as identity restoration services. By special agreement, USBA members pay just 28¢ a day for individual protection or 53¢ a day for an entire family. That's a 15% discount for individuals and 48% discount for families. Learn more and sign up online.
If you've never known someone who had his or her identity stolen, you may not realize the chaos it can cause. Having your identity stolen can prevent you from securing a bank loan or landing a civilian job and leave you dealing with month-after-month of calls from debt collectors. And none of this is your fault.
You also may not realize all the ways your identity can be stolen. You don't want your world or that of your family to be turned upside down due to theft of personal information tied to credit cards, employment, phone or utilities, banking, loans or leases, government documents and benefits, online payment accounts, even healthcare insurance or medical services you've received. According to the Federal Trade Commission, there's been a 40% increase in medical services-related identity theft in the last year.*
One of the many reasons USBA chose IDShield is the company's exclusive partnership with Kroll. Kroll is the world leader in risk mitigation and identification monitoring. It works with the U.S. Armed Forces, governments, the TSA and Homeland Security.
It's the only identity theft protection company armed with a team of licensed private investigators dedicated to restoring your identity. Members have unlimited access to identity theft consultation services provided by licensed Kroll private investigators. Members also have access to support agents 24/7/365 for emergency situations. Learn more here.
And here is some more exciting news: Unlike USBA life insurance for veterans, IDShield is available to USBA members PLUS family members and even friends with non-military backgrounds who don't qualify for USBA membership. Please feel free to share this information with others who may be interested.
Additional tips for avoiding identity theft
According to USA.gov, these are some of the steps you should take to protect your identity.
Keep your Social Security number (SSN) and those of your children secure. Give them out only when absolutely necessary and only to those you trust.
Never respond to unsolicited requests for personal information (your name, birth date, Social Security number, or bank account number) by phone, mail, or online.
Collect your mail promptly. Place a hold on your mail when you're away from home for several days.
Pay attention to billing cycles. If bills or financial statements are late, contact the sender.
Review credit card and bank account statements. Watch for unauthorized transactions.
Shred receipts, credit offers, account statements, and expired credit cards to prevent dumpster diving thieves from getting your personal information.
Review your credit report once a year to be certain it doesn't include accounts you haven't opened.
When you're a USBA member with IDShield protection, you'll also receive timely identity theft updates to keep you informed and protected against new security threats and breaches.
Criminals are getting smarter, but you can out-smart them by planning ahead. Start by protecting your identity with IDSHIELD.
*Source: IDShield Investigator Insights, June 2018
---
9/17/2018
Insurance changes ahead for military retirees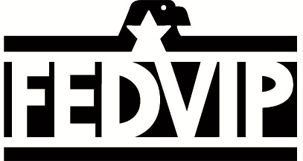 The Defense Health Agency's TRICARE Retiree Dental Program (TRDP) will end on December 31, 2018. This affects retired military veterans only, not active duty personnel. The end of TRDP is part of the reforms that began rolling out on January 1, 2018.
As directed in the National Defense Authorization Act (NDAA) for Fiscal Year 2017, retired uniformed service members and their families who were eligible for TRDP will have the opportunity to enroll in the Federal Employees Dental and Vision Insurance Program (FEDVIP).
The first opportunity to enroll in FEDVIP will be during the next Federal Benefits Open Season, which runs from November 12 through December 10, 2018 (ET), with coverage effective January 1, 2019. The open enrollment is on Eastern time. This means the open enrollment period closes at 11:59 p.m. Eastern time on December 10th. If you're in Central, Mountain or Pacific time zones, this is an important detail to remember. Enrollment can be completed either on the FEDVIP website or by calling a yet-to-be-released 800 number.
If you're currently enrolled in a TRDP plan, you will not be automatically enrolled in a FEDVIP plan for 2019. You must enroll during open season. When you enroll you can choose a dental plan from among 10 dental insurance providers. You will also be able to enroll in FEDVIP vision coverage.
Here are answers to frequently asked questions about this change in dental benefits.
Key dates to put on your calendar:
October 2018: 2019 FEDVIP plan rates are available
November 12-December 10, 2018: Federal Benefits Open Season sign up
January 1, 2019: 2019 FEDVIP plan year begins
While you're updating your dental insurance, take a few minutes to review your veterans life insurance. Does it still cover everything and everyone you originally intended? If you've had a significant change in your life such as a marriage, divorce, baby, adoption, remarriage, or home purchase you may need to update your coverage or beneficiary. USBA offers retired military life insurance, as well as veteran group life insurance for military and their spouses.
---
9/4/2018
Why we observe Patriot Day 2018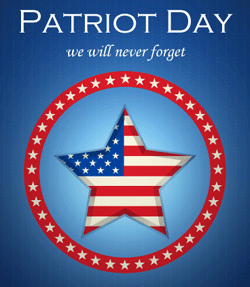 The longest war in our country's history, the Global War on Terrorism, is still being fought. Tuesday, September 11th is Patriot Day, an annual reminder of why we're fighting this 17-year war.
On this day in 2001, a total of 2,977 innocent people were killed and millions worldwide were rocked by terrorist air attacks on New York City and the Pentagon. Another attempted air attack ended with a hijacked plane crashing near Shanksville, Pennsylvania. Nineteen terrorists died in the attacks. Each September 11th since 2001, we remember and honor the patriots we lost that day and those still fighting the war on terror.
At the World Trade Center (WTC) site in Lower Manhattan, 2,753 people were killed as a result of hijacked American Airlines Flight 11 and United Airlines Flight 175 being intentionally crashed into the north and south towers. Of those who died during the initial attacks and the subsequent collapse of the towers, 343 were New York City firefighters, 23 were New York City police officers, and 37 were officers at the Port Authority. Victims ranged in age from two to 85 years.
At the Pentagon, 184 people were killed when hijacked American Airlines Flight 77 crashed into the building. Victims were military members and civilians.
Near Shanksville, Pennsylvania, 40 passengers and crew members aboard United Airlines Flight 93 died when the plane crashed into a field. It's believed the hijackers crashed the plane in that location, rather than their target, after passengers and crew attempted to retake control of the flight deck.
We also honor the over 3 million brave military men and women who have served since September 11, 2001. Thousands of brave U.S. military veterans have died or been wounded fighting this war. We honor their courage, commitment and patriotism that keeps the rest of us safe.
Even though Patriot Day is not a federal holiday, it's observed throughout our country and abroad. American flags are flown at half-staff and Americans are asked to observe a moment of silence at 8:46 a.m. (Eastern Daylight Time), the time the first terrorist-piloted plane unexpectedly flew into the North Tower of the World Trade Center in New York.
As military families know, being prepared for the unexpected includes having adequate military life insurance. USBA is a not-for-profit organization that provides affordable life insurance for military veterans and life insurance for federal employees. Whether you're active, transitioning or retired, USBA is here to serve you and protect your family.
---
8/15/2018
Are you a military transitioner going back to school?

With a new academic year about to begin, you may be one of the thousands of military transitioners returning to school as a civilian. Did you know the Post-9/11 GI Bill may not cover all your tuition and fees at the educational institution you plan to attend?
The bill only covers tuition and fees at public schools. So, if you're planning to attend a private or out-of-state school, the GI Bill may not pay for everything. If it looks like you'll come up short, check out the Yellow Ribbon Program. The Yellow Ribbon Program is an agreement between universities and the Department of Veterans Affairs to get former service members the extra funds they need for college. To qualify, you have to be at the 100% benefit level of the Post-9/11 GI Bill.
Here's an example of how it works:
You decide to attend a public school as an out-of-state student and your total tuition and fees for the year are $16,000. The school's in-state tuition and fees are only $10,000.
Your total tuition and fees exceed the amount payable under the Post-9/11 GI bill by $6,000. The VA will pay a total of $10,000 to your school for your tuition and fees. However, you are responsible for the $6,000 charged to out-of-state students.
If your school offers $3,000 in Yellow Ribbon contributions, the VA will also pay $3,000 to the school, and your full amount will be paid. If your school offers $2,000 in Yellow Ribbon contributions, the VA will pay $2,000 to your school, and you will be responsible for the remaining $2,000.
Find out if the college or university you plan to attend participates in the Yellow Ribbon Program.
Get answers to frequently asked questions about the Post-9/11 GI Bill Yellow Ribbon Program.
One more thing. As you re-enter civilian life and get ready to go back to school, remember your SGLI ends 120 days after you leave military service. USBA offers affordable life insurance plans to replace your SGLI. Learn more here.
---