1/14/2020
How will you transition from military to civilian life in 2020?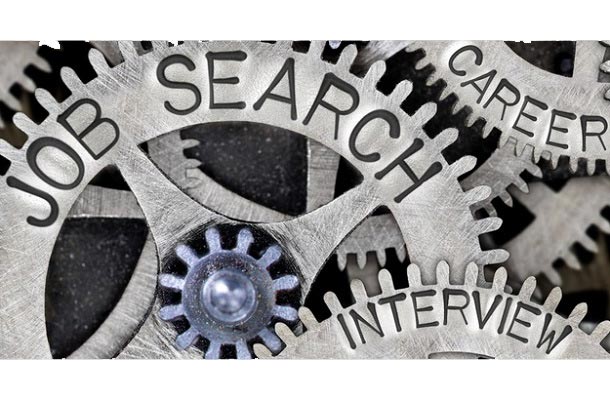 If you're transitioning in the next 12 months, you're not alone. This year approximately 200,000 Soldiers, Marines, Sailors, Airmen and Coast Guardsmen will be rejoining civilian life. The good news is, unlike earlier generations, today's military transitioners have access to more
military-friendly employers and job hunting resources
than ever before.
As with any major life change, this transition will require making important decisions as you plan for your future. One of those key decisions will be choosing your civilian career path. The earlier you start planning for civilian employment, the better. Your military installation's Transition Assistance Program office is a great place to start.
Once you've decided which field your experience is best suited for, the next step is developing your resume. Are you worried about writing a resume that translates your military background into civilian job skills? Your military experience includes impressive career skills and job knowledge. These tips can help you create a resume that stands out and gets you the interviews you want.
Be sure to take advantage of the free resources for military-to-civilian job seekers at USBA's Military Jobs Center. You can search the Center's White Papers to learn more about such topics as "5 Things You Must Tell an Interviewer," "Basic Interview Training: Do's and Don'ts" and "Long Distance Job Search."
USBA is a not-for-profit association that provides affordable group life insurance, health insurance supplements, and other services to military personnel, Federal employees, National Guard and Reserve members, Veterans and their families.
---
12/23/2019
Why is now a good time to review your life insurance coverage?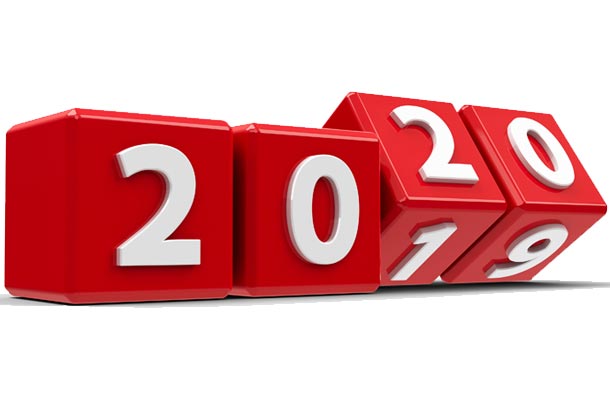 As you get ready to say goodbye to 2019, and prepare to move into the 2020's, it's a good time to take stock of your current life insurance coverage. Whether you have SGLI, VGLI, FEGLI or a USBA group life insurance plan, an end-of-year life insurance review is an essential part of every family's annual financial planning.
This annual insurance review helps to provide reassurance that your coverage still protects everyone and everything you originally intended. That includes your spouse, children, college expenses, a mortgage, loans and any other financial obligations.
Following are some of the life changes that could call for a change in your life insurance coverage:
Change in marital status
If you recently got married, you may need to adjust your life insurance because you and your new spouse now depend on each other's income. If you've recently divorced, your coverage may need to be adjusted due to changes in financial responsibilities. If you'd like to talk to a USBA Product Specialist about your situation, call 877-297-9235.
Home purchase
Have you recently become a new homeowner? Having enough insurance to help cover mortgage payments provides peace of mind for you and helps protect your family's future.
Your family has grown
If your family has grown due to a birth, adoption or the addition of stepchildren, you may need to increase your coverage. If your paycheck stopped suddenly, would your family need money to help cover daily living expenses and future plans such as college? Use this life insurance calculator to help you decide how much coverage you need.
Beneficiary changes
If you recently married or divorced, updates to your life insurance beneficiary may be in order. Perhaps your beneficiary has passed away and you need to name a new beneficiary. You should also periodically verify and update your beneficiary's contact information to keep it current. With USBA, it's easy to update your beneficiary information—just call 1-800-821-7912.
Health changes
Positive changes in your health and lifestyle may also affect your life insurance—in a very good way. As an example, if you've quit using tobacco since you originally took out your life insurance coverage, you may qualify for lower non-tobacco-user rates. Find out by calling USBA at 1-800-821-7912.
If you have any questions or would like help, a USBA Product Specialist is ready to assist you. Please call 877-297-9235 between 8:00 am – 4:30 pm Central time, Monday through Friday.
USBA is a not-for-profit association that provides affordable insurance and other products and services for military personnel, Federal employees, National Guard and Reserve members, Veterans and their families.
---
12/11/2019
When is this year's National Wreaths Across America Day?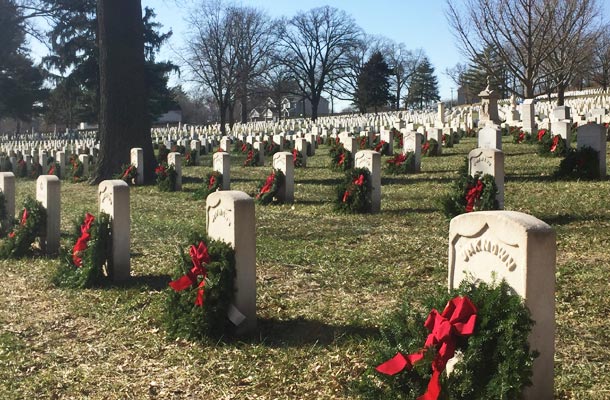 Wreaths Across America (WAA) is a nonprofit organization whose three-part mission is to remember our fallen U.S. veterans, honor all those who serve, and teach our country's children about the value of freedom. The organization's annual laying of wreaths is a meaningful holiday tradition that started in 1992 at Arlington National Cemetery. This tradition has grown to a national day of remembrance that in 2018 saw 1,800,000 wreaths laid on the headstones of our nation's heroes.
This year National Wreaths Across America Day is Saturday, December 14th. This is when thousands of volunteers will place evergreen wreaths on military gravesites in national cemeteries across America. The list includes Arlington National Cemetery and more than 1,600 other locations in all 50 states, as well as at sea and abroad. Find a location near you to volunteer or sponsor a wreath.
USBA staff members will be among the volunteers placing these symbols of everlasting life on veterans' graves at the Fort Leavenworth National Cemetery in Kansas, a short drive from our national headquarters. There are 30,000 gravesites in this cemetery. In addition to volunteering, USBA is sponsoring 500 of the wreaths being laid to honor those who served our country.
"Our employees have great respect for those who serve our nation," says USBA President Colonel Robin A. Snyder, USAF (Ret.). "We feel that this nationwide project is a fitting tribute to our national heroes and is a worthy cause of our corporate support. This is why each year our employees are honored to volunteer their time to lay wreaths and pay tribute to the heroes buried at the Fort Leavenworth National Cemetery. It is a small example of what we stand for each and every day: Armed with Compassion and Dedicated to Service."
USBA is proud of its 60-year history of serving those who serve. For six decades, USBA has provided affordable group life insurance and other financial services to active duty, separated, and retired military members, Federal employees and their families.
---