12/11/2019
When is this year's National Wreaths Across America Day?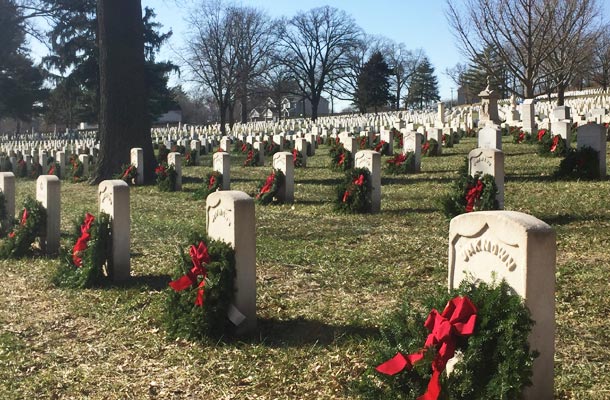 Wreaths Across America (WAA) is a nonprofit organization whose three-part mission is to remember our fallen U.S. veterans, honor all those who serve, and teach our country's children about the value of freedom. The organization's annual laying of wreaths is a meaningful holiday tradition that started in 1992 at Arlington National Cemetery. This tradition has grown to a national day of remembrance that in 2018 saw 1,800,000 wreaths laid on the headstones of our nation's heroes.
This year National Wreaths Across America Day is Saturday, December 14th. This is when thousands of volunteers will place evergreen wreaths on military gravesites in national cemeteries across America. The list includes Arlington National Cemetery and more than 1,600 other locations in all 50 states, as well as at sea and abroad. Find a location near you to volunteer or sponsor a wreath.
USBA staff members will be among the volunteers placing these symbols of everlasting life on veterans' graves at the Fort Leavenworth National Cemetery in Kansas, a short drive from our national headquarters. There are 30,000 gravesites in this cemetery. In addition to volunteering, USBA is sponsoring 500 of the wreaths being laid to honor those who served our country.
"Our employees have great respect for those who serve our nation," says USBA President Colonel Robin A. Snyder, USAF (Ret.). "We feel that this nationwide project is a fitting tribute to our national heroes and is a worthy cause of our corporate support. This is why each year our employees are honored to volunteer their time to lay wreaths and pay tribute to the heroes buried at the Fort Leavenworth National Cemetery. It is a small example of what we stand for each and every day: Armed with Compassion and Dedicated to Service."
USBA is proud of its 60-year history of serving those who serve. For six decades, USBA has provided affordable group life insurance and other financial services to active duty, separated, and retired military members, Federal employees and their families.
---
12/2/2019
Where to find military discounts for the holidays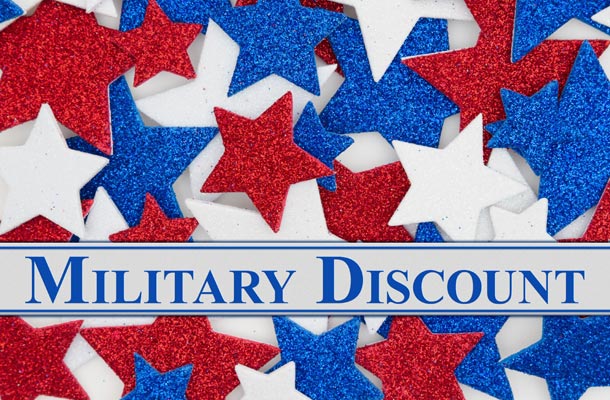 Thanksgiving is over, so it's time to get ready for Christmas, Hanukkah, Kwanzaa and other end-of-year family celebrations. You can save 10%, 15%, up to 30% off holiday gifts, lights, decorations and more when you use your military discounts at these military-friendly retailers.
Food and gifts:
Check your local PX and commissary for special holiday deals and everyday savings—save as much as 30%.
Save 10% at Omaha Steaks with your military discount.
Browse this long list of retailers offering military discounts on everything from jewelry, automotive accessories and steaks to clothing, electronics, wireless and internet service.
Toys and kids:
Deck your halls with discounts from some of your favorite retailers:
Many military discounts are available to both active duty military and retired veterans of the U.S. Army, Marine Corps, Navy, Air Force, Coast Guard, National Guard and Reserves. Check individual store policies for I.D. requirements and eligible purchases.
If you don't see your favorite national or local retailers listed, don't be shy. Ask if they offer military discounts before you start shopping. It's an easy way to stretch your family's holiday budget.
---
11/25/2019
Did you know the U.S. military helped establish the Thanksgiving holiday?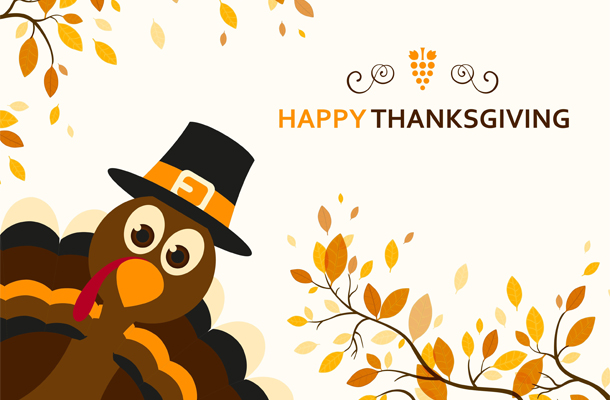 With Thanksgiving just around the corner, everyone at USBA wishes you and your family a very Happy Thanksgiving.
We all know the story of the first Thanksgiving of 1621, when the Plymouth pilgrims and the local Native Americans joined in celebration of the colony's first successful harvest. But do you know how it became a nationally observed day of thanks?
Here's a little history dating back to the American Revolution and Civil War about how the U.S. military played an important role in establishing one of our country's favorite holiday traditions. Some of it may surprise you.
For over 60 years, USBA has been honored to help our members protect their family's financial future by offering affordable life insurance, health insurance supplements, and financial products to military personnel, Federal employees, National Guard and Reserve members, Veterans and their families.
---
11/7/2019
When is Veterans Day?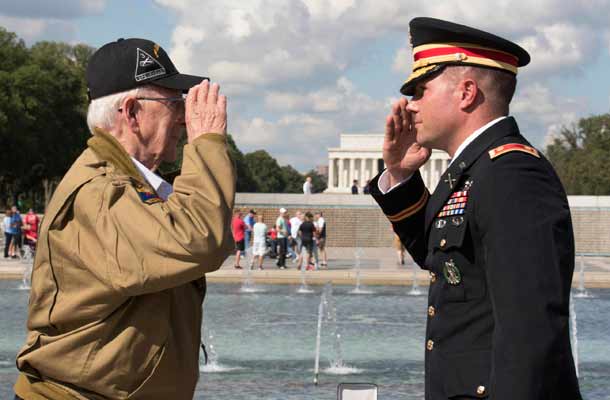 Veterans Day, an important Federal holiday, is celebrated November 11th each year in honor of the "eleventh hour of the eleventh day of the eleventh month" of 1918 signaling the end of World War I. Veterans Day was originally commemorated as "Armistice Day" on Nov. 11, 1919, the first anniversary of the end of World War I.
In 1926, Congress passed a resolution making it an annual observance, and November 11th became a national holiday in 1938. President Dwight D. Eisenhower, a distinguished U.S. veteran and five-star general, officially changed the name of the holiday from Armistice Day to Veterans Day in 1954.
Unlike Memorial Day, Veterans Day pays tribute to all American veterans of all wars—living or dead—but especially those living veterans who honorably served our country during war or peacetime. Learn more about Veterans Day.
Memorial Day, also a Federal holiday, is observed the last Monday of May. Memorial Day honors military veterans who died while serving our country, particularly those who died of wounds sustained in battle. Learn more about Memorial Day.
At USBA, these two military holidays and the veterans they honor are equally meaningful, equally important. With a 60-year history of providing group life insurance for military families, we salute those who risk their lives to protect our country. We proudly serve generations of active, transitioning, transitioned and retired veterans of the U.S. Army, Marines, Navy, Air Force, Coast Guard, National Guard and Reserves.
In honor of our USBA members and all U.S. military veterans, we invite you to view and share this Veterans Day eCard.
---