5/20/2020
USBA marks Memorial Day 2020 in a memorable way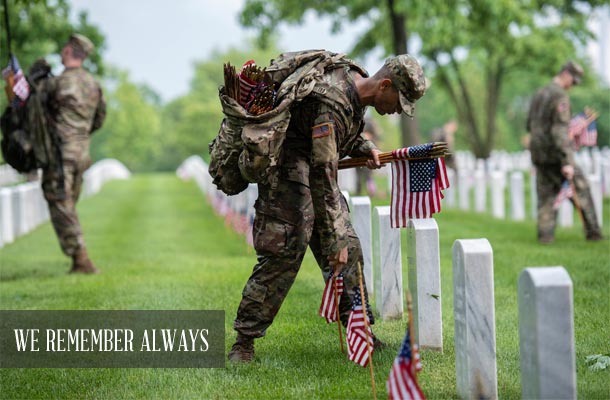 While many Americans think of Memorial Day as a day of picnics, outings and parades, the meaning goes much deeper for the families of our fallen soldiers, airmen, Marines, Coast Guard and sailors. It's a time when our country pays tribute to veterans who died while serving in the military service, particularly those who have died in battle.
The making of a national day of remembrance.
In 1971, Memorial Day was declared a national holiday by an act of Congress and was placed on the last Monday in May. However, Memorial Day actually began many years before, following the end of the Civil War.
Originally called Decoration Day, and observed on May 30th, this day of remembrance began with both formal and informal ceremonies to decorate the graves of soldiers who had fallen in battle during the Civil War. The first large observance was held in 1868 at Arlington National Cemetery.
This custom has continued through the years with the placing of flags and flowers on military graves across the Nation. It was not until after World War I, however, that the day was expanded to honor those who have died in all American wars.
This year, Memorial Day falls on Monday, May 25th. In honor of this veteran-focused federal holiday, USBA continues our tradition of commemorating Memorial Day by sharing an electronic postcard in remembrance of the men and women who made the ultimate sacrifice for their country.
---
5/14/2020
How can the GI Bill® Comparison Tool Help Veterans Start a High-Technology Career?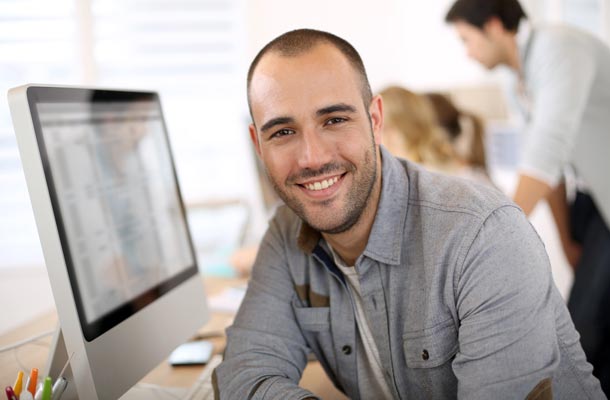 If you're interested in a career in high-technology, you're in good company. The tech industry continues to grow by leaps and bounds. In fact, the Bureau of Labor Statistics projected employment in computer and information technology occupations to grow 12 percent between 2018 and 2028, much faster than the average for all occupations.
Are you looking to get training to launch your high-tech industry career, but not sure where to start or how to plan? Not a problem. The GI Bill Comparison Tool can help you. The Tool includes the recently added, Veteran Employment Through Technology Education Courses (VET TEC) program.
VET TEC training includes these in-demand areas:
Computer software
Computer programming
Data processing
Information science
Media applications
This 5-year pilot program, which runs until March 31, 2024, was designed to match qualifying veterans with leading training providers to develop their high-tech skills. Use the GI Bill Comparison Tool to determine if you're eligible for the VET TEC program.
USBA can help you reach your goals
As you plan for your future, it's also a good time to assess or reassess your and your family's insurance needs. USBA offers affordable group life insurance to fit the needs of those serving in, transitioning from or retired from U.S. military service.
---
5/6/2020
Why is May Military Appreciation Month?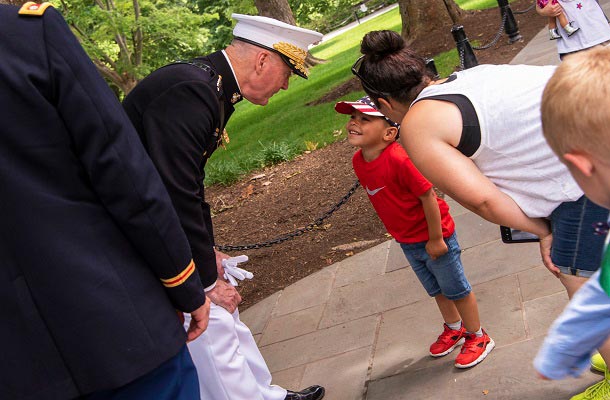 May is officially noted as National Military Appreciation Month (NMAM). First designated by Congress in 1999, and marked each year by a proclamation from the President of the United States, Military Appreciation Month is a month-long observance to pay tribute to those who have sacrificed so much for our freedom.
This month was selected for NMAM because it includes a number of important days that honor the past and present members of the Armed Forces and their families:
Victory in Europe Day (VE Day) – Friday, May 8
May 8, 1945 is the day that marked the end of World War II in Europe.
Military Spouse Appreciation Day – Friday, May 8
Traditionally set for the Friday before Mother's Day, this day honors military spouses. It recognizes the valuable role military families play in keeping the Armed Forces strong and the country safe.
Armed Forces Day – Saturday, May 16
On this day, people come together to thank our military members for their patriotic service.
Memorial Day – Monday, May 25
Memorial Day is recognized and celebrated at the end of May to honor the sacrifices and services provided by all branches of the military. The day commemorates the men and women who died while in military service.
During May, and every day, USBA joins the Nation in remembering, and thanking, the men and women of the Armed Forces for their service.
---
4/28/2020
Are There Tips for Avoiding COVID-19 Related Identity Theft?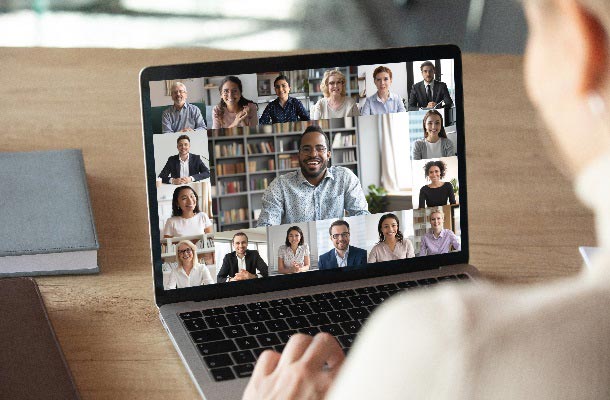 We all appreciate the advantages of living in the digital age. The world is literally at our fingertips 24/7/365. But with the current COVID-19 stay-at-home orders and social distancing, the reliance on our phones, tablets and computers has taken on a whole new meaning as we strive to stay safe and maintain our connections to work, family and friends.
While the rest of us are adapting to this new norm, identity thieves are trying to use the pandemic to their advantage. Here are a few tips from IDShieldSM you can use to keep your identity and personal information safe.
Avoid unknown health products

There are currently no approved products available to treat or prevent this virus, so allegations to the contrary could be a red flag.


Be wary of website URLs

Take care not to click on links promoting these kinds of unapproved products. It's possible that thieves may be trying to install malware on your device in order to collect your data and steal your identity.


Watch out for donation scams

Thieves are looking to cash in on your charitable nature. Be cautious of causes that demand you pay only with cash or money order. Do your proper research and make an informed decision before donating to a charity.


Never share your personal or financial information over email, text message or over the phone.


Know that government agencies will never call you to ask for money

How do you know if your identity has been stolen?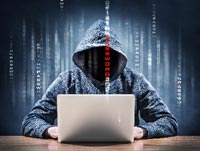 Here are some warning signs to be on the watch out for:
Mistakes on accounts or your Explanation of Medical benefits
Regular bills go missing
Calls from debt collectors for debts that aren't yours
Notice from the IRS
Calls or mail about accounts in your minor child's name
If you suspect you have been victim of COVID-19 related fraud, contact the Department of Justice National Center for Disaster Fraud (NCDF) Hotline: 866-720-5721 or email them here.
USBA members and their families are eligible to sign up for comprehensive IDShield identity theft protection and receive a members-only discount. IDShield provides both identity theft protection and restoration services.
---
4/9/2020
Staying home means staying safe. It also means fun, free online activities for military families!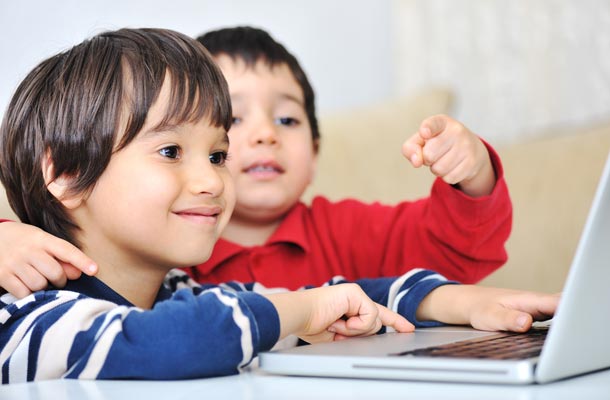 Former Defense Secretary Caspar Weinberger understood the sacrifices made by our nation's military children. Part of his legacy was the creation of the Month of the Military Child, celebrated in April and was first commemorated in 1986.
Today our military children are sacrificing in extraordinary ways with the COVID-19 global pandemic affecting millions of people and everyday life around the globe. Living through the unknowns, along with abiding by federal, state and local ordinances to practice social distancing and stay-at-home policies, this life-altering virus is placing even more burden on our military children and families.
Yet, U.S. military children have always been resilient and they will continue to be so in the world's new now. To celebrate, honor and stand together for military children, USBA wants to share ideas and resources for making quarantine time quality time!
USO deploys big fun for at-home learning and entertainment
Since World War II, the USO has been at the side of service members and their families. That holds true today in the new now of COVID-19, they're just doing it virtually.
When the doors shut to schools, daycares, community centers, gyms, clinics, retail outlets just to name a few, the USO opened many of its services and programs online. Many of these offerings can help families fill their at-home time with productive, fun and educational opportunities.
The USO knows the importance and value of staying connected even when you are doing your part to stay home and stay healthy and social distance. They also know the new task at hand for parents, many of whom are serving as the head of the household due to their partner's deployment, who are now charged with homeschooling and educating their children for the first time outside of the classroom.
The USO is here to help with education-based and fun activities for kids of all ages.
Free online programs for kids include:
Math classes and quizzes
Writing programs and projects
Puzzles
Art and music programs
Theater and drama experiences from puppet shows to plays
History projects including veterans and military-focused ideas
Virtual fitness and PE classes
Virtual art and history museums from some of America's best
USBA salutes military families, their children and their resiliency in this global pandemic as we all stand together to stay healthy.
---
4/1/2020
New USBA Website Coming Spring 2020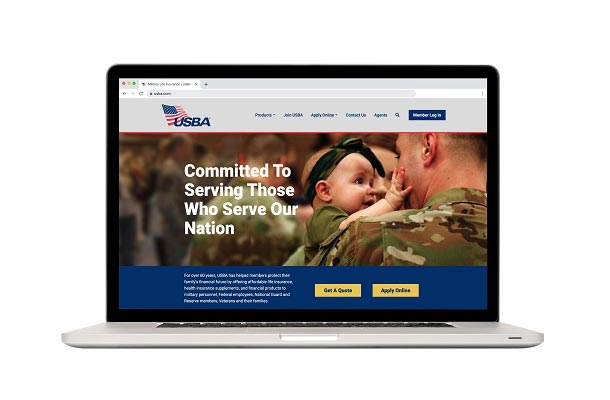 USBA has been proudly serving our members for more than six decades and that commitment continues as we announce the springtime launch of the newly designed USBA.com website. This effort will deliver our members and their families an enhanced digital experience including assistance, information and access wherever you are–whenever you need it.
The new responsive design USBA.com site will deliver:
Information, service and helpful content the way you want to access it, whether it's on your smartphone, tablet or desktop.


Improved navigation so you can find what you are looking for fast and easy!


Easier access to plan information.


A new interactive Coverage Estimator Tool that helps you calculate costs by exploring different scenarios based on your changing insurance needs.
At this time the Member Service Center will remain the same, serving as your destination for all your USBA insurance needs and questions. Moving forward USBA will continue to add new content and tools to help meet the changing needs of our members and their families.
Look for an announcement soon for when the new site is live. Then, bookmark USBA.com and be sure to visit us for useful news and information.
---
3/24/2020
An important message about the coronavirus (COVID-19)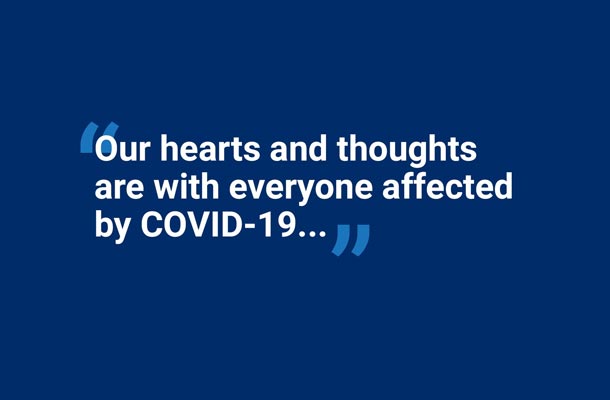 At USBA our top priority is to ensure the safety and health of our employees, their families, and our communities. As the coronavirus (COVID-19) continues to impact the lives of people across the world, we are doing our part to honor both this commitment to our employees, and to meet the ongoing needs of our Members and their families.
Our hearts and thoughts are with everyone affected by COVID-19 and we appreciate the healthcare workers, local communities and governments around the world who are working to contain this coronavirus.
We are closely monitoring the World Health Organization (WHO), the Centers for Disease Control and Prevention (CDC), and local health agencies for the latest developments related to COVID-19 and following the guidance of government and public health officials. We are reinforcing these agencies' recommendations on the appropriate health and safety measures.
Most importantly, our goal is to continue to serve your needs. Should circumstances require a temporary closure of our offices, our professionals will continue to be accessible regardless of their location, via secure technology platforms, to provide service to our Members and their families to the best of our ability.
Please make sure we have your current email address if you would like to receive additional updates.
If you have any questions, please don't hesitate to email us or contact any of our Member Service Center Associates at 800-821-7912 or Product Specialists at 877-297-9235 Monday through Friday 8 a.m. to 4:30 p.m. Central time.
Sincerely,

Robin A. Snyder
Colonel, USAF (Ret.)
President/CEO
---
3/10/2020
Celebrating Women's History Month: A look back and a look ahead for women in the military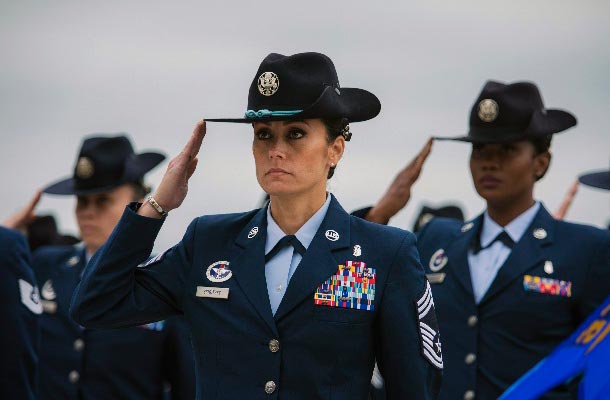 March is Women's History Month and there is plenty to acknowledge and celebrate regarding women in the military both past and present.
Dating back to the American Revolution in 1775, American women have served the military in traditional roles as nurses, cooks and seamstresses. Some women took their support of the cause further by serving in combat alongside their husbands or by disguising themselves as men, and others acted as spies.
Harriet Tubman is known for her history-making work with the Underground Railroad, and as an abolitionist, but she is also recognized as the first woman in U.S. history to lead a military expedition under the command of Colonel James Montgomery. In 1863 she successfully led a group of soldiers in the freeing of slaves from plantations in South Carolina. Her work continued as a Union Army recruiter and spy, an operation so covert, Civil War historians note only President Lincoln was privy to the information.
However, the military didn't officially accept women into its ranks until the Army Nursing Corps was established in 1901.
Flash forward more than a century to a major change in military policy for women. In 2013 then Secretary of Defense Leon Panetta ended the ban on female service members in combat roles. Participating in command and combat units is key to ascending to the highest ranks of the military. Since that historical decision more than 30 women have graduated from the Army's Ranger School, a proving ground for elite infantry soldiers.
Recently, more history was made when sisters Maj. Gen. Maria Barrett and her younger sibling Brig. Gen. Paula Lodi became the first two sisters, the U.S. Army believes, to attain the general's rank in the Army's 244-year history. This is a notable credit as only 69 of the 417 generals and admirals are female.
As you read this blog another milestone is about to be set. A National Guard soldier is on her way to becoming the Army's first female Green Beret. The enlisted soldier, who has not yet been identified, is in the final stage of training before graduating as a Special Forces engineer sergeant.
USBA salutes the dedicated and courageous women who went before and applaud the hundreds of thousands of women who currently serve in the armed forces. Your presence and potential evolves, expanding your roles and responsibilities, as women continue to serve, excel, and shape our country's history. USBA salutes you!
---
3/2/2020
Did you know there is free tax prep help for military members and retirees?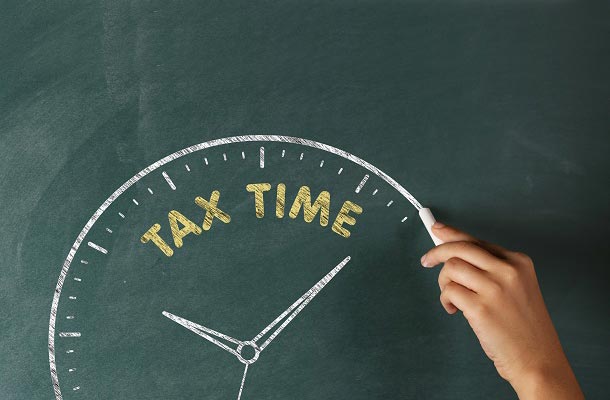 Tax season is right around the corner, so now is a good time to start preparing. If that feels daunting we have some great news for you! Active and retired members of the U.S. Armed Forces are eligible for free tax consultation and free tax preparation at a Volunteer Income Tax Assistance (VITA) location.
This free service is available through the Armed Forces Tax Council. VITA provides coordinators for the Army, Marine Corps, Navy, Air Force, and Coast Guard. These IRS-trained volunteers are available to help you address unique military-specific tax issues such as combat-zone benefits, applying Earned Income Credit guidelines, etc.
VITA coordinators oversee military tax programs worldwide and provide the main Internal Revenue Service (IRS) outreach for military personnel and their families.
Use this link to find the VITA location closest to you and put this valuable benefit to work for you and your 2019 tax preparation needs.
Remember, when filing taxes through VITA on a married/joint return, both spouses must be present at the appointment with appropriate identification to sign the completed return.
What you need to bring to your appointment:
Your and your spouse's valid photo IDs.
Social Security cards for the taxpayer, spouse, and dependents, if applicable.
Birth dates for primary and secondary earners and dependents on the tax return.
Wage and earning statements (W-2, W-2G, and 1099-R forms) from all employers.
Interest and dividend statements from banks (1099 forms).
Bank routing numbers and account numbers for direct deposit of your refund.
Statements related to mortgages and homestead expenses (or rental property expenses that include insurance and property management).
Work-related materials and expenses that have not been reimbursed by your employer (including mileage information and vehicle maintenance).
Documentation of donations and charitable expenses.
Other documentation about income and expenses such as move-related expenses that were not reimbursed; home remodeling expenses; total amount paid for day care (including the day care provider and identification number, tax ID or Social Security number); and utility costs that may be eligible for tax credits.
Last year's federal and state tax returns, if you have them.
Gathering these documents might take a little extra time but it is worth it. These documents not only make tax prep easier and faster, they may increase the amount of your tax refund.
Remember, deployed service members are expected to file their taxes. However, the IRS offers tools and some special extensions to make filing taxes easier during deployment. Learn more.
Service members who prefer to file their own tax returns may consider using MilTax e-filing. Learn more here.
As April 15 approaches, now is also a good time to reassess your and your family's finances, and insurance needs. USBA can help. USBA offers affordable group life insurance, health insurance supplements and other products and services to fit the needs of active duty military personnel, National Guard and Reserve members, Veterans and their families.
---