4/16/2017
Changes coming to the U.S. military commissary near you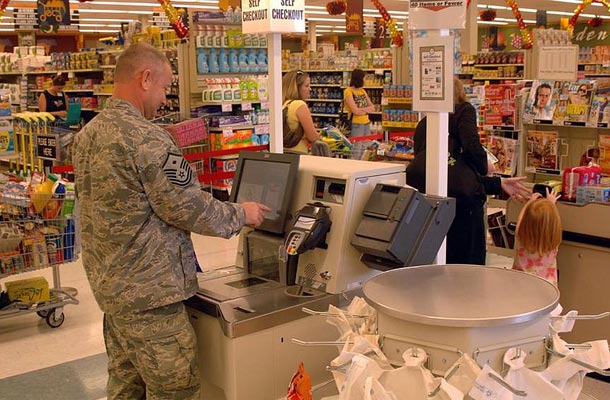 Two big changes are coming to U.S. military commissaries worldwide as a result of the 2017 National Defense Authorization Act (NDAA). They affect all active, retired and separated military personnel and their families who shop at commissaries. These changes should help make commissaries more self-sufficient and less reliant on taxpayer funding. Currently, the Defense Commissary Agency (DeCA) receives $1.3 billion annually from taxpayers to help cover overhead.
The first change is the introduction of variable pricing. Instead of commissary prices being the cost DeCA pays for goods plus 5%, prices will now be based on multiple factors including the cost of obtaining the item and local market prices.
The new pricing model is currently being evaluated in a 10-location pilot program before launching worldwide. Prices reflect a percent of savings off the price the same products sell for in commercial grocery stores by region. Pricing will no longer be uniform in all commissaries. Instead, they will vary by region and country. However, all commissary customers should see overall savings no matter where they live. According to information released by DeCA in January 2017, proposed savings will range from 17.6% in the Mountain region to 44.2% abroad.
The second change is the introduction of DeCA's new private label brands. Freedom's Choice is the new commissary brand name for food items and HomeBase for nonfood including paper and household products. According to Commissaries.com, many of the private label products will be produced on the same manufacturing lines as national brands. They will meet the same specifications as those national brands. Look for approximately 400 new private label items on commissary shelves in May.
---
4/3/2017
April salutes our country's military kids
April is Month of the Military Child. It recognizes the important role military children play in our armed forces community. Established in 1986 by former Defense Secretary Caspar Weinberger, this month-long celebration focuses attention on the strength, bravery and resiliency of our military's youngest members. Here's how you can show your support.
April 21st (or any locally designated day in April) is Purple Up! Day. It's a time for Americans to wear purple in support of military kids and their families. This grassroots effort began in 2011 to draw attention to the sacrifices military children make daily.
New Hampshire 4-H clubs developed the "Purple Up! for Military Kids" initiative while working with children of deployed National Guardsmen. The goal was to provide visible support for kids whose parents were deployed. The initiative has now spread nationwide to help military youth see how much support they have in their schools, youth groups and communities. Why purple? It's a combination of Army green, Marine red, and Coast Guard, Navy and Air Force blue. Learn more about Purple Up! and 17 more activities for Month of the Military Child.
Check out 4-H Military Partnerships and get your kids involved.
NOTE: April is also a good time for USBA members (active, retired and honorably discharged) to consider applying for USBA term life protection for their eligible dependent children. Rates start as low as $1.50/month.
---
3/16/2017
Free resources for at-risk military veterans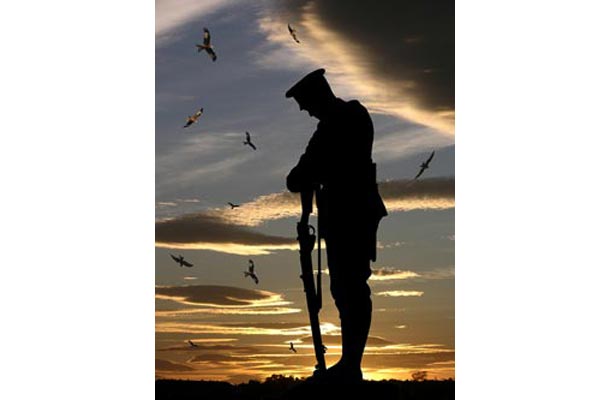 According the Department of Veterans Affairs, roughly 20 veterans a day commit suicide nationwide. The VA study also shows approximately 70% of military veterans who took their own lives were not regular users of VA services that might have helped them.
If you know an at-risk veteran, please learn more about the free resources available to them and you. No one wants our veterans who have served their country heroically to become tragic statistics here at home.
Veterans Crisis Line: The Veterans Crisis Line connects veterans in crisis, their families and friends with qualified, caring Department of Veterans Affairs responders through a confidential toll-free hotline, online chat, or text. Veterans and their loved ones can call 800-273-8255 and Press 1, chat online, or send a text message to 838255 to receive confidential support 24/7 every day of the year including holidays. Support for deaf and hard of hearing individuals is also available.
MakeTheConnection.net: This VA-sponsored website connects veterans, their friends and family with helpful resources for improving their health, well-being, and everyday life. Watch inspiring true story videos. Learn what's worked for other vets. Discover positive steps you can take—all offered in the words of fellow veterans of the US Army, Navy, Air Force, Marines and Coast Guard.
Coaching Into Care: This VA national phone service (888-823-7458) provides education, support, and empowerment for family members and friends seeking care or services for a veteran. It helps you find appropriate resources at local VA facilities and in your community. The service also provides coaching for family and friends of veterans having difficulty adjusting to civilian life. Coaching is provided free-of-charge by a licensed psychologist or social worker. Calls are confidential.
Among the non-VA programs available to at-risk vets is one focused on empowering disabled vets—including quadruple amputees—by restoring their hope and purpose through adaptive physical training.
Adaptive Training Foundation: NFL veteran David Vobora met US Army Staff Sergeant Travis Mills, a quadruple amputee, in 2014. Owner/head trainer of a for-profit gym for elite athletes, Vobora offered his expertise to Mills. In the process of customizing and adapting a performance training program for Mills, Vobora developed a passion for helping veterans and others with life-altering injuries. Today, the Adaptive Training Foundation empowers disabled athletes by restoring their hope through movement and redefining their physical limitations through success--especially at-risk veterans. Adaptive training is provided at no charge. Watch A Warrior's Workout.
---