11/29/2018
Your ultimate guide for sending holiday care packages to deployed loved ones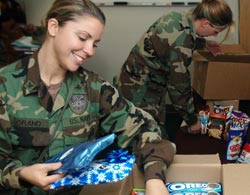 As you know, USBA is a not-for-profit association that provides life insurance for military. You may not know our ranks are filled with retired veterans and others with family members actively serving in the armed forces. We're all part of the U.S. military family. Your family.
That's why we want to remind you there's still time to send deployed loved ones holiday care packages. We know from experience one of the best gifts is the reassurance a loved one feels about his or her mission when a package arrives from home.
Here are some tips for what to send, when and how to send it.
DO IT NOW
These are the deadlines for mailing USPS military care packages to deployed military personnel overseas to ensure delivery before December 25. Send no later than these deadline dates and try to ship before these dates, if you can.
2018 Holiday Dates for Military Mail


Military Mail
Priority Mail Express
Military Service (PMEMS)
First-Class Mail
Letters & Cards
Priority
Mail
Parcel Airlift
Mail (PAL)
Addressed to:

APO/FPO/DPO AE ZIPs 090-092
Dec. 18
Dec. 11
Dec. 11
Dec. 4
APO/FPO/DPO AE ZIP 093
N/A
Dec. 4
Dec. 4
Dec. 4
APO/FPO/DPO AE ZIPs 094-098
Dec. 18
Dec. 11
Dec. 11
Dec. 4
APO/FPO/DPO AA ZIP 340
Dec. 18
Dec. 11
Dec. 11
Dec. 4
APO/FPO/DPO AP ZIPs 962-966
Dec. 18
Dec. 11
Dec. 11
Dec. 4
Get more mailing information here.
WHAT TO SEND
Care packages are always welcomed by military members who are far from home. Here are some of the most requested (and appreciated) items.
Downtime entertainment
Reading materials such as books or magazines; word games and puzzles; Frisbees and foam footballs; playing cards and yo-yos; handheld electronic games with extra batteries (AA and D are always in demand; remove batteries for shipping so the game can't turn on); writing materials and stamps; phone cards; disposable cameras.
Personal necessities
100% cotton socks and underwear; foot powder, body wash, lip balm, topical pain relief cream; lens cleaning cloths, lens cleaning solution, eye drops; feminine products for women; sun block; fingerless gloves and stocking caps for cold climates; band-aids; floss, toothbrush, toothpaste; razors; sunglasses.
Snacks and treats
Powdered drink mix (anything you add to water to make a hot or cold drink); individual packets of hot sauce, mustard, relish, ketchup; quick protein such as peanut butter, beef jerky, small cans of tuna, slim jims, beef summer sausage (labeled USDA Beef); snacks in hard containers (not bags that burst under pressure) such as pretzels, nuts, chips, sunflower seeds; mints, gum, hard candy, candy other than chocolate (it melts and is messy); small zipper-lock bags for repackaging smaller amounts of snacks sent in bigger containers; energy and granola bars; dried fruit.
Family matters
Handwritten letters from friends and family; family videos, candid photos of family and sports events; a child's art project; homemade goodies packed in airtight containers (Pringles containers work well for homemade cookies); small scrapbooks and other small reminders of home and family.
MAILING CHECKLIST
Check on size and weight restrictions for packages. Your best option may be to pick up free Priority Mail boxes at your post office. Use the #4 or #7 size box.


Enclose a card listing the contents of the package along with the recipient's name/address and your name. Then if the package breaks open during shipping and the contents scatter, mail handlers will know what to repack.


Place items that could spill or leak in heavy plastic zipper-lock bags such as reusable freezer bags.


Use packing materials that have a second life. Cushion fragile items with small packages of tissues, copies of the local newspaper, plastic zipper-lock bags filled with popped popcorn, small stuffed toys (for your service member to share with local children), or anything else your service member can reuse. Some families fill the empty spaces in their boxes with Jolly Ranchers.


Write out the complete address including your service member's full name (with or without rank or rating), unit and APO/FPO (Air/Army Post Office or Fleet Post Office) address. Be sure you have the unit name, including the battalion, ship, squadron, platoon, etc., with the nine-digit ZIP code, if one is assigned.


Check with your Key Volunteer, Ombudsman, or command family support/readiness group point of contact for details about restricted items, especially if your military member is in the Middle East or Persian Gulf. Here's a partial list of prohibited items.
Photo: U.S. Navy photo by Mass Communication Specialist 2nd Class Leah Stiles
---
11/15/2018
Would you like free tickets to an NFL game, big-name concert or Disney World?
Two years ago, we posted what became one of our most popular news articles telling the story of Vet Tix, the Veteran Tickets Foundation's Tickets for Troops Program.
Vet Tix gives active duty military, retired veterans, and immediate family members of troops KIA free tickets to sporting events, concerts, arts performances, educational and family activities. These are no-cost tickets with no strings attached.
At the time the first article was written, just over 2,500,000 free tickets had been given to active duty and retired veterans in all 50 states and Washington, D.C. Now two years later, this number has more than doubled to 5,452,184 free tickets. (Check here for the current figure that's updated each night at midnight.)
Free tickets are available for any event that requires a ticket to enjoy. This includes things like NFL games (even the Super Bowl), big-name concerts and Disney World. The organization works with promoters, artists and teams to pair empty seats with active duty and honorably discharged military vets and their military families. Learn more about getting free tickets.
Vet Tix was founded by veterans Mike Focareto and Chris Blindheim after they sat next to an empty seat at the 2008 Super Bowl. A military friend had performed in the color guard before the game and could have easily occupied the seat. Instead, he and others in the color guard were ushered off the field after their performance and never got to see the game.
Focareto, a disabled Navy veteran, and Blindheim, a Marine vet, decided to do something about it. The next day, they filed the paperwork that created an organization that has enriched millions of lives. It provides tickets to socially interactive events that are reintegration opportunities and bonding experiences for active and retired military and their military families.
Want to help those who have served in our armed forces? You can donate event tickets or gift certificates.
---
11/1/2018
Vision insurance now available to active duty military families and retirees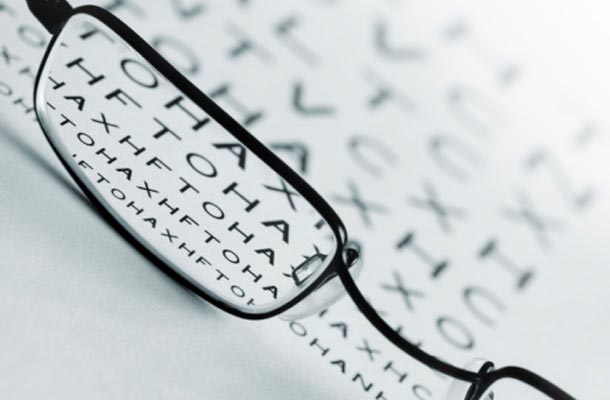 Good news! For the first time, comprehensive vision insurance coverage will be available to retired military veterans and their families, as well as active duty family members, who are enrolled in a TRICARE health plan.
On December 31, 2018, the Defense Health Agency's TRICARE Retiree Dental Program (TRDP) will end. However, military retirees and their families who were eligible for TRDP will have the opportunity to enroll in the Federal Employees Dental and Vision Insurance Program (FEDVIP) for dental coverage and FEDVIP vision coverage, if enrolled in a TRICARE health plan.
Active duty family members who are enrolled in a TRICARE health plan will also be eligible to access FEDVIP vision coverage, offering additional vision care benefits that aren't currently available through TRICARE. Active duty family members are not eligible to enroll in FEDVIP dental coverage.
Learn more about FEDVIP vision eligibility. (If you missed our earlier article about FEDVIP dental insurance for retirees and their military families, you'll find it here.)
FEDVIP vision insurance plans are designed to cover:
routine eye exams and vision correction without referral
low vision exams
eyeglass frames and lenses, or contact lenses instead of glasses, at many eye doctor offices or optical retail stores
lens options such as shatter-resistant polycarbonate; scratch-resistant, anti-reflective, and UV coatings; and tinted and progressive lenses
discounts on laser eye surgery
With four vision carriers to choose from, and all plans offering both high and standard options, FEDVIP offers flexibility when selecting the right coverage for you and your family. Find out which FEDVIP vision plans are available in your area and compare premiums.
If you're eligible, your first opportunity to enroll in FEDVIP is during the 2018 Federal Benefits Open Season, November 12 to December 10, 2018. The open enrollment is on Eastern time. This means the open enrollment period closes at 11:59 p.m. Eastern time on December 10th. If you're in Central, Mountain or Pacific time zones, this is an important detail to remember.
Coverage starts January 1, 2019. If you are currently enrolled in a TRDP plan, you will not be automatically enrolled in a FEDVIP plan for 2019. You must enroll during open season. You can enroll online or call 1-877-888-3337.
Special note for active duty military service members: The TRDP transition to FEDVIP doesn't impact you. Your dental and vision coverage will still be provided by TRICARE. And your family members will still be eligible to enroll in the TRICARE Dental Program (TDP). However, your military family members may benefit from this change since they will now be eligible for FEDVIP vision coverage, if they are enrolled in a TRICARE health plan. Check eligibility and compare vision coverage options in your area.
Reminder for active duty military and military retirees: While you're thinking about dental and vision insurance, take a few minutes to review your life insurance. Does it still cover everything and everyone as you intended? If you've had changes in your life such as marriage, divorce, baby, adoption, remarriage, or a home purchase, you may need to add coverage or update your beneficiary. USBA offers military retiree life insurance, veteran group life insurance and supplemental life insurance for active duty military and their spouses.
---