4/15/2019
What happens to my SGLI when I leave the military?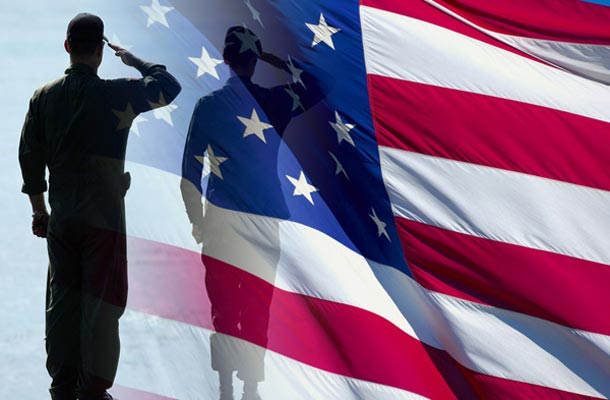 Your SGLI ends 120 days after you retire or transition from U.S. military service. Retiring and transitioning veterans have the option to convert their SGLI to Veterans' Group Life Insurance (VGLI).
VGLI allows you to continue the same level of life insurance you had while active duty without answering any health questions or taking a medical exam. However, you will pay more for VGLI than you did for the same amount of SGLI coverage. VGLI premiums are based on your age at the time of separation and are the same for men and women.
You can also replace your SGLI by purchasing life insurance from a non-government provider such as USBA. USBA is a not-for-profit association that has provided military life insurance to active and reserve service members, transitioning and retired veterans and their family members for 60 years. Here are some reasons to consider veterans' life insurance options other than VGLI.
Your family needs more life insurance protection than VGLI provides. If you're buying a home, have children headed to college or are responsible for aging parents, you may need more military life insurance than VGLI provides. USBA plans offer protection up to $650,000.


You're healthy, don't use tobacco, and/or you are a female. VGLI rates are one-size-fits-all—the same for men and women. USBA rates are based on gender, and women typically pay less. USBA also offers lower Preferred Rates for those with a healthy lifestyle and reduced rates if you don't use tobacco.


You want more choices. VGLI is standard-issue military life insurance. USBA offers a choice of nine veterans' group life insurance plans to match your needs. Your spouse and eligible children can also get low cost group protection from USBA.
Unlike many insurance providers, USBA specializes in life insurance for the military. And we're dedicated to serving post–separation military families with choices unavailable through VA life insurance.
Don't wait until your SGLI is about to end. Call us today at (877) 297-9235 from 8:00 a.m.-4:30 p.m. CT, Monday through Friday (or leave a message after hours for a prompt call back on the next business day). We're happy to help you find the right veterans life insurance plan for you and your family.
---
4/1/2019
What is Month of the Military Child?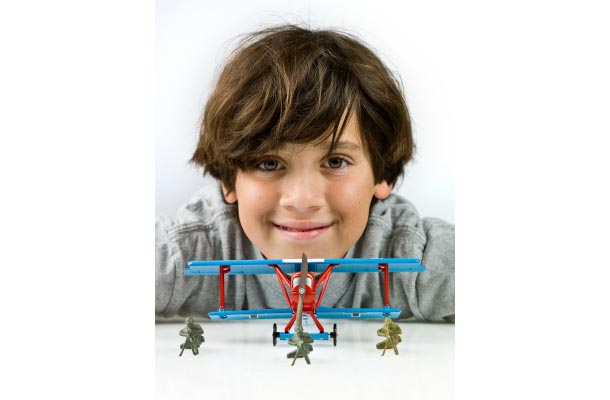 April is Month of the Military Child. It's a time when our country honors the sacrifices made by our military dependents worldwide. Month of the Military Child is part of the legacy left by former Defense Secretary Caspar Weinberger. He established this Department of Defense (DoD) commemoration in 1986.
As a special highlight, Wednesday, April 10th is "Purple Up! For Military Kids" Day. It's a fun and easy way to honor our military kids who have one or both parents serving in the U.S. Army, Navy, Air Force, Marines, Coast Guard, National Guard and Reserves and those coping with the absence of deployed parents.
Anyone can participate in "Purple Up! For Military Kids" Day. All you have to do is wear purple on April 10th as a show of support. (That date may vary locally). Why purple? Purple is the color that brings all military children together. It symbolizes the combined colors of all branches of the U.S. military; Army green, Navy blue, Air Force blue, Marine red, and Coast Guard blue.
Other ways to celebrate Purple Up! Day:
Ask your local, regional, state, and federal officials to wear purple on Purple Up! Day and post photos on Instagram with #PurpleUp.
Share a captioned photo of your local celebration on the DoDEA Facebook page.
Give kids the opportunity to tell their story about what it means to be a military child through drawings or words.
Suggest companies and businesses ask their employees to wear purple.
Ask schools and teachers to recognize Purple Up! Day. Nearly 80% of military children attend public schools throughout the United States and many are not on military bases.
Involve sports teams. Have sporting event announcers make a special announcement recognizing all military children. Ask them to invite military kids to raise the flag, sing the National Anthem or recite the Pledge of Allegiance.
Request local businesses, stores and restaurants post a Purple Up! message to help educate and involve the general public.
To learn more about activities near you, start your search for events with your local installation Public Affairs office, Military Family Readiness Centers, Department of Defense Dependent School administrative offices, and on-base Child Development Centers. You may also find activities listed at Morale, Welfare and Recreation (MWR) Centers at military installations overseas and stateside. The official sites for all these organizations often post calendars of upcoming events and programs.
Please remember that children bear a uniquely difficult burden as DoD dependents. Even though they often are too young to understand why a parent is deployed or why they must relocate so frequently, military children are expected to support their parents' mission. They must put their own wants and needs second to the call of duty. According to a report by the Department of Defense:
Approximately 2 million military children have experienced a parental deployment since 9/11. Half of them have experienced two or more deployments.
There are currently 1.2 million military children of active duty members worldwide.
The average military family moves three times more often than their civilian counterpart.
There are nearly two million "total-force dependent children" including more than 900,000 Army dependents, 400,000 Air Force dependents, nearly 300,000 Navy and approximately 118,000 Marine dependents.
Look for photos of our USBA employees wearing purple on our Facebook and Instagram pages starting April 10th.
April is also a good time for active duty, retired and honorably discharged veterans to apply for USBA term life protection for their eligible dependent children. Rates start as low as $1.50 a month. By providing this financial protection now, you're teaching your children how to take financial responsibility for their own families later.
---
3/15/2019
Lifelong online shopping discounts for military veterans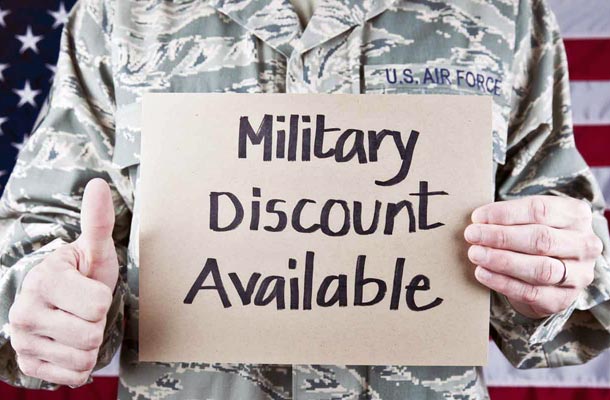 Money-saving online shopping for veterans
Are you an honorably discharged veteran of the U.S. Army, Navy, Marine Corps, Air Force or Coast Guard? If so, you're eligible to shop online and save money—for the rest of your life.
The Exchange, the Department of Defense's (DoD) oldest and largest military retailer, wants all honorably discharged veterans to know they have this lifelong online military exchange shopping privilege. Those eligible also include honorably discharged veterans of the Air Force Reserve, Army Reserve, Navy Reserve, Marine Corps Reserve, Coast Guard Reserve and National Guard.
Check your eligibility, then start saving with these exclusive budget-stretching benefits:
Tax-free shopping
Military-exclusive discounts and pricing
Military-only credit options
Free shipping on orders over $49 or any amount when you use the MILITARY STAR™ card
Approved veterans can shop the online exchanges, including ShopMyExchange.com, with tax-free buying power that applies to everything from clothing to electronics–and more.
The DoD announced this money-saving veterans benefit in January 2017 and it became effective on November 11, 2017. However, millions of veterans still don't know they are eligible. (Note: This benefit can be used online with any of the military exchanges, but does not grant installation access.)
Low-cost life insurance for veterans
Need more life insurance than just SGLI? Looking for options other than VGLI to protect your family's financial future?
Many military veterans—active duty, transitioning, honorably discharged and retired veterans—don't know they are eligible to apply for affordable life insurance from USBA. This life insurance for veterans is underwritten by New York Life Insurance Company and designed specifically for the needs of active and honorably discharged veterans.
This military life insurance protects your loved ones while you're in the service and after you separate. Remember, your SGLI runs out 120 days after you leave the service. Affordable group life insurance from USBA is portable and yours to keep wherever life takes you. Even retired veterans and their spouses can apply.
Learn more about USBA group life insurance plans.
---