7/3/2020
Celebrating Independence Day with Veterans in Mind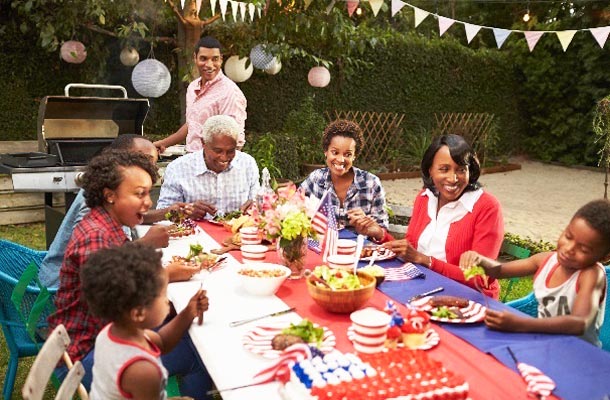 You may be taking extra precautions as you plan your Fourth of July celebrations this year due to the COVID-19 global pandemic. It is just as important to give extra consideration when planning for military family members and guests who are suffering from Post-Traumatic Stress Disorder (PTSD).
Oftentimes, July 4th and all the fun that comes with it poses a challenge for someone suffering from PTSD. For them, our beloved firework-filled celebrations can be anxiety-filled. Unfortunately, PTSD will affect seven to eight percent of the general population at some point in their lives. For veterans, the numbers can be even higher. While PTSD affects each person differently, there are some general precautions you can implement to your holiday plans to make it enjoyable for everyone.
Celebrate with consideration and courtesy
Fourth of July isn't a one-day celebration. Many people celebrate long before and after the actual holiday so it is best to be aware of what may be happening around your friend or loved one and take steps to help early.


Talk to your guests ahead of time to gauge any sensitivities and take those into consideration in your holiday plans. Flashing lights, loud noises and certain scents from fireworks can trigger side effects such as anxiety, flashbacks, and other symptoms.


Consider some alternative ideas to traditional ways of celebrating with fireworks. Get creative on different ways you can celebrate America's birthday. Fireworks do not have to be part of the celebration. Offer to spend the day or spend the night with your loved one. Alternative ideas might include listening to patriotic music, hosting a movie marathon, grill out but eat in, go for a day trip or evening drive instead.


Consider setting a firework curfew where loud firework activity is limited and does not run late into the night. This can help everyone who are sensitive to fireworks.
If you or a family member are experiencing any signs of PTSD, consult your medical provider for guidance. Immediate help for veterans is available by calling 1-800-273-8255 (and press 1), texting 838255, or connecting with a crisis responder online here. Support is free and available to all service members, veterans, and their families and friends.
USBA wishes everyone a happy and safe July 4th.
---
6/26/2020
When is PTSD Awareness Day?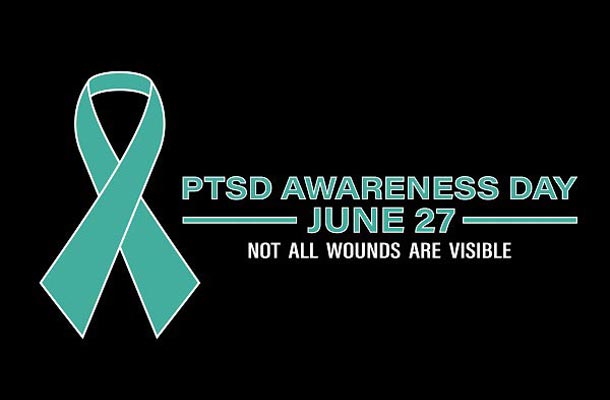 Post-Traumatic Stress Disorder, or PTSD, is a condition that affects roughly 13 million people in the United States, and will affect seven to eight percent of the general population at some point in their lives. It is a condition that, even today, is misunderstood by many people and PTSD Awareness Day was created to help change that.
PTSD gained national prominence in 2007 when it was declared that June 27th would be known as PTSD Awareness Day. It honored Staff Sergeant Joel Biel, who struggled with the disorder, and was put in place to start an open dialogue about the condition, its symptoms and ways to get help. In 2014 the Senate dedicated the entire month of June to PTSD awareness and education.
What is PTSD?
PTSD is a psychological condition that can affect veterans and non-veterans alike. It can occur when someone experiences a shocking or dangerous event, on the battlefield or in everyday life, such as a serious accident, or a violent personal assault.
Terms such as "shell shock" or "battle fatigue" were once used to describe the symptoms of PTSD. However, the understanding of PTSD slowly began to evolve in 1980, when the disorder was officially recognized by the Diagnostic and Statistical Manual of Mental Disorders (DSM). Today the symptoms of PTSD are better understood and it is now recognized by the Department of Veterans Affairs as a service-related condition.
For people living with PTSD, the symptoms can cause significant distress. People can suffer from one or many combinations of PTSD symptoms and they can vary in severity. The symptoms can range from sleeplessness and irritability to unwanted memories or flashbacks of the event and feeling emotionally detached, intense guilt and avoiding situations that are reminders of the trauma.
The specific nature of PTSD-related trauma varies greatly. While combat and combat-related military service can be traumatic, not everyone who serves under these conditions reacts in the same way; some may develop PTSD symptoms while others remain unaffected.
How can I help?
There are a lot of ways people can help those affected by PTSD. One of the most important ways is to encourage them to seek treatment. There are many innovative treatments offered today, such as animal-assisted therapy using PTSD-trained service animals, and help finding ways to cope with traumatic stress reactions. It is also important to know you or your loved are not alone in this fight.
The Department of Veterans Affairs has more information on resources for PTSD on its' official site.
---
6/22/2020
What are the Benefits of Portable Life Insurance?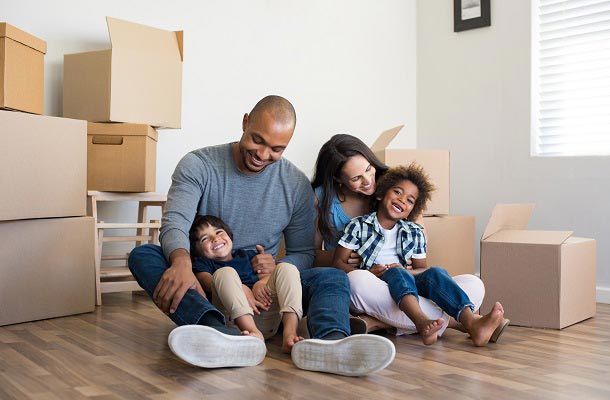 Life insurance is designed to provide future protection for your family and ensure their financial stability should something happen to you. Having this protection in place gives you great peace of mind. However, if your life insurance coverage is provided by your employer, and you don't own your policy, a career change can impact this protection.
If you're currently serving in the U.S. military with SGLI or working as a Federal employee with FEGLI, the value of also having portable life insurance - such as that available from USBA is that you own it. This means you can keep this life insurance even after you transition or retire from your military or Federal job.
USBA group life is portable, you can keep it wherever your career takes you.
For Federal employees, USBA group life insurance can be purchased as an alternative or supplement to FEGLI. Federal employee life insurance (FEGLI) changes upon retirement with either a reduction in coverage or an increase in premium, and if you leave Federal employment before retiring, FEGLI ends.
In the case of military service, your SGLI ends 120 days after separation from the service. VGLI allows you to convert your SGLI coverage to a renewable term life insurance policy. However, VGLI only provides up to a maximum of $400,000 of insurance coverage, and is issued in $10,000 increments up to the amount of SGLI you had at the time of separation. USBA lets you combine coverage to provide up to $750,000 in benefits for your family.
We are dedicated to serving those who serve our Nation with economical rates and great coverage options. For example, $100,000 worth of coverage starts at $5.75 per month for our most popular 15 Year Group Level Term Life Insurance plan.*
Take a minute to learn about the other features and benefits of USBA's portable life insurance products and services. Remember these affordable plans offer benefits that do not change due to transition, separation or retirement. USBA can even give you an instant quote for free!
*Example premium for a 24-year-old Female on a Preferred Rate plan.
---
6/12/2020
Flag Facts Just in Time for Flag Day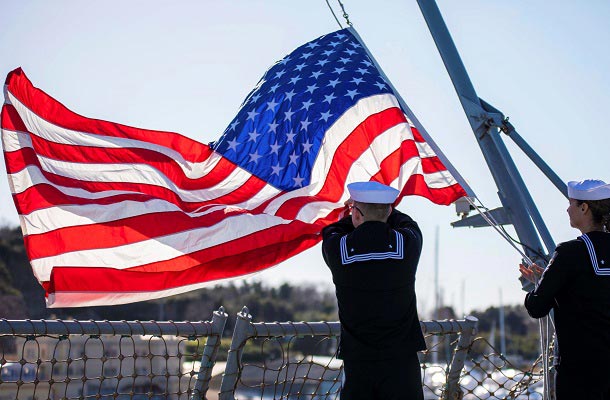 Flag Day is a celebration of our country's flag. To pay tribute, USBA is bringing you interesting facts and tips for proper flag etiquette as you honor one of our country's most iconic symbols of freedom.
On June 14, 1777, the Marine Committee of the Second Continental Congress at Philadelphia resolved that the flag of the United States would consist of 13 alternating red and white stripes, and 13 stars, "white in a blue field representing a new constellation." However, the resolution did not include specific instruction for how the stars were to be designed. A variety of flag designs emerged including various arrangements of the stars appearing in rows and in a circular pattern. The number of points on the stars also varied.
The first official Flag Day was celebrated in 1877 on the 100th anniversary of the Flag Resolution of 1777, but was not annually recognized until 1885.
School teacher BJ Cigrand, now known as the "Father of Flag Day," first organized a group of Wisconsin school children to observe Flag Day on June 14, 1885, the 108th anniversary of the official adoption of The Stars and Stripes as the United States' flag. However, it was not until 1916 that President Woodrow Wilson marked Flag Day as the official national day of observance.
The current flag, representing the 50 states, was designed in the 1950's as part of high school history project. In anticipation of the coming Alaska and Hawaii statehood, Ohio teen, 17-year-old Robert Heft, disassembled his family's 48-star flag and stitched 50 stars in a proportional pattern. Following the history project, Heft was inspired to send his flag design to his congressman, Walter Moeller. Moeller then presented it to President Eisenhower and on July 4, 1960, the president and Heft raised the new 50-star flag for the first time. Following this turn of events, Heft's teacher changed his original grade of "B-" into an "A."
Flag etiquette and how to honor our flag
As you celebrate Flag Day 2020, and on all days, follow these flag etiquette rules to properly show your respect to the Stars and Stripes.
Some rules for displaying the flag:
The American flag should only display from sunrise to sunset on buildings and stationary flagstaffs in the open, and must be illuminated by sunlight or other light source. When a patriotic effect is desired, the flag may be displayed 24-hours a day if properly illuminated during the hours of darkness.

Place the U.S. Flag above all other flags including city, state, local bodies of government or a group's flag. When flags of two or more nations are displayed, they should be equivalent size and flown from separate staffs, both at the same height.

On special days, the flag may be flown at half-staff, one-half the distance between the top and bottom of the staff. On Memorial Day it is flown at half-staff until noon and then raised.

When used during a marching ceremony or parade with other flags, the U.S. Flag will be to the observer's left.

When flags are taken down from their poles, care must be taken to keep them from touching the ground. In fact, the American flag should always be kept aloft.

Fold in the traditional triangle for stowage, never wadded up.
Find additional tips and rules for honoring the American flag here.

Learn how to properly fold the flag here.

Access the full United States Flag Code here.
---
5/20/2020
USBA marks Memorial Day 2020 in a memorable way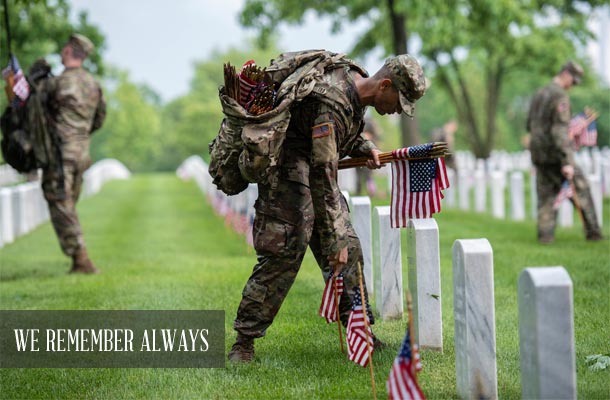 While many Americans think of Memorial Day as a day of picnics, outings and parades, the meaning goes much deeper for the families of our fallen soldiers, airmen, Marines, Coast Guard and sailors. It's a time when our country pays tribute to veterans who died while serving in the military service, particularly those who have died in battle.
The making of a national day of remembrance.
In 1971, Memorial Day was declared a national holiday by an act of Congress and was placed on the last Monday in May. However, Memorial Day actually began many years before, following the end of the Civil War.
Originally called Decoration Day, and observed on May 30th, this day of remembrance began with both formal and informal ceremonies to decorate the graves of soldiers who had fallen in battle during the Civil War. The first large observance was held in 1868 at Arlington National Cemetery.
This custom has continued through the years with the placing of flags and flowers on military graves across the Nation. It was not until after World War I, however, that the day was expanded to honor those who have died in all American wars.
This year, Memorial Day falls on Monday, May 25th. In honor of this veteran-focused federal holiday, USBA continues our tradition of commemorating Memorial Day by sharing an electronic postcard in remembrance of the men and women who made the ultimate sacrifice for their country.
---