2/15/2019
USBA military families: $2,000 scholarship application now available

You may not realize it, but your USBA membership can also benefit your children or grandchildren. If you have a college-bound high school senior in your family, your student may be eligible to apply for the William A. Dietrich Memorial Scholarship from USBA Services, Inc. This scholarship is a $2,000 award that can be used however it's needed to help cover tuition, room and board.

College costs continue to increase annually. According to the College Board, an organization that has helped students transition into college for 119 years, the average in-state tuition at a four-year public university for 2018-2019 is $10,230. Total tuition, fees, room and board are $21,370. Even at a public two-year college, average tuition and fees have risen to $3,660. For the past 29 years, USBA has awarded the Dietrich Memorial Scholarship to help deserving students cover these costs.
The scholarship honors former USBA Executive Director and President, the late Maj Gen William A. Dietrich, USAF (Ret.). It's awarded annually to at least one graduating high school senior who is a child or grandchild of a USBA member. Scholarship recipients are selected on the basis of academic achievement, leadership accomplishments and participation in community activities.
In 2018, Barilynn Shelby of Johnston City, Illinois, and Makenna Steger of Sedalia, Missouri, were named Dietrich Memorial Scholarship recipients. Barilynn is the granddaughter of Air Force veteran William E. and Jacqueline Hermetz, a USBA member for 16 years. Makenna was sponsored by USBA member Michelle Steger and Air Force Sergeant Christopher Steger. Michelle has been a USBA member for 19 years.
If you know someone eligible to apply, please let him or her know the deadline is Sunday, March 31, 2019. You or your student can download the application here.
If you have a college-bound student in your family, now's a good time to review your military life insurance. Make sure it still covers everything and everyone you originally intended. If something happened to you, who would cover important expenses such as college tuition or a home mortgage? USBA offers low-cost veterans group life insurance to fit the needs of those serving in, transitioning from or retired from U.S. military service. It can be used as your primary insurance protection or coverage to supplement veterans' life insurance you already have including SGLI.
---
1/30/2019
Money-saving travel news for military veterans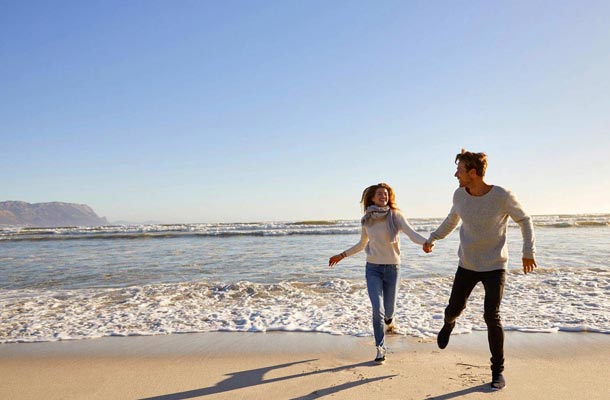 Are you planning a late winter getaway or spring break vacation? Here are some tips to stretch your travel budget.
New travel site powered by Priceline® provides exclusive deals for military
Last month, the United States Department of Defense officially introduced American Forces Travel, a leisure travel site created in partnership with Priceline®. This all-new site offers attractive discounts on hotels, air fare, rental cars, vacation packages, cruises and more. For example, more than a million hotel deals are available at more than 71,000 destinations around the world with discounts of up to 60% off.
American Forces Travel was developed exclusively for current and retired members of the U.S. military and their families. Eligibility includes all active duty military (Army, Marine Corps, Navy, Air Force, Coast Guard); all members of the Reserves and National Guard; all retired military including those in the Reserves and National Guard who are retirement eligible; all disabled veterans and all Medal of Honor recipients. Verify your eligibility here.
How to fly free if you're a disabled veteran
Military veterans who are 100% disabled are now eligible to travel on military aircraft at no cost when space is available. This free travel benefit is available through the military's Space-Available (Space-A) Travel program.
Recent expansion of the Space-A program provides no-cost travel between military installations for fully disabled veterans as part of the 2019 National Defense Authorization Act. The Space-A program previously was open only to active duty, Reserve and retired troops.
Get tips for planning your trip with Space-A Travel.
Learn more about signing up for Space-A Travel.
View an interactive map of AMC (Air Mobility Command) terminal locations.
---
1/14/2019
What are the top 3 places for veterans to live in 2019?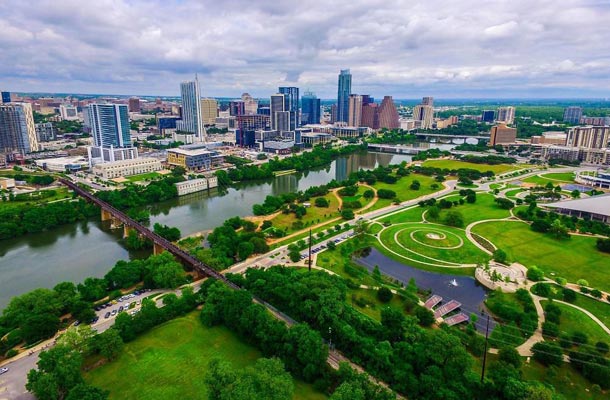 If 2019 is the year you plan to retire or transition from the armed forces, you may be deciding where to settle as a civilian. There are many factors to consider since this is the last move for which Uncle Sam may help pay the cost, depending on how long you've been in active duty military service.
In a recent study conducted by the financial website WalletHub, researchers compared the 100 most populated U.S. cities for employment, economic, quality of life and health factors as they relate to veterans of our armed forces. At the top of the list were Austin, TX, Scottsdale, AZ and Colorado Springs, CO. Take a look at the full list of 100 cities here.
Because not everyone wants to live in a big city, Military Times Rebootcamp recently evaluated 599 cities of different sizes to find the best places for veterans to live in 2019. Rankings were broken into three groups — large cities (pop. 250,000+), medium cities (pop. 100,000-250,000) and small cities (pop. under 100,000). Factors included veteran and military culture and services, economic indicators — some veteran-specific and some not — and livability factors such as crime, health, school quality and traffic. Here are the results of their research.
Top 3 Large Cities:
Colorado Springs, CO
Virginia Beach, VA
San Antonio, TX
The top 25 large cities are shown here.
Top 3 Medium Cities:
Alexandria, VA
Arlington, VA
Olathe, KS
The top 50 medium cities are shown here.
Top 3 Small Cities:
Portsmouth, VA
Glen Burnie, MA
New Braunfels, TX
The top 50 small cities are shown here.
No matter where you decide to settle after separating from the armed forces, remember your military life insurance from the government (SGLI) ends 120 days after you leave the service. USBA offers affordable veteran group life insurance plans to replace your SGLI. Learn more here.
---