8/14/2019
Why is now a good time to start your civilian job search?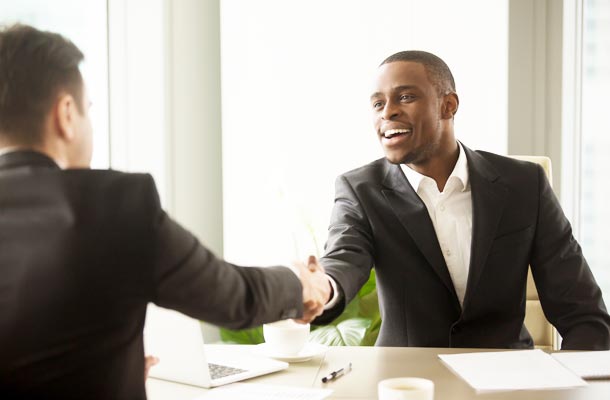 If you're getting ready to enter the civilian workforce, your prospects of finding a job are looking good. According to the U.S. Department of Labor, unemployment rates for veterans of all eras are hovering at all-time lows. The July 2019 unemployment rate for veterans was 3.4%, down from 3.5% a year ago. It looks like the strong job skills developed during military service are translating into successful civilian careers for veterans.
According to the Military Times Best for Vets 2019 employer rankings, "Now is an excellent time to be a veteran looking for a civilian job. Unemployment rates are at historic lows, numerous groups are offering job search and training help to vets, and many of the country's biggest companies have rolled out major vet hiring programs." Check out the Best for Vets rankings of for-profit, government and nonprofit employers.
MilitaryBenefits.com has an updated list of Military Friendly Employers 2019 with hiring opportunities for veterans, military spouses and others in the military community.
Get Help with Your Career Transition
Hiring Our Heroes (HOH) is a U.S. Chamber of Commerce Foundation program launched in 2011. It's a nationwide initiative to help veterans, transitioning service members, and military spouses find employment after leaving the military.
The USBA Military Jobs Center offers free resources for military veterans preparing for a civilian job search including information about how to avoid jobseeker pitfalls, interviewing do's and don'ts, and tips for writing a resume.
As you prepare to transition from military to civilian life, remember your SGLI ends 120 days after you leave U.S. military service. Don't wait until your SGLI is about to end to check out affordable veterans life insurance options. Learn more here.
---
7/31/2019
How military families can save money shopping for school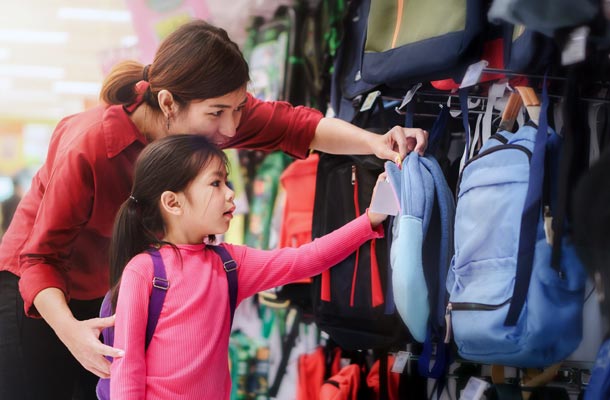 With classes about to start, military families are looking for ways to save money as they gear up for school. Get help stretching your back-to-school budget with these deals and discounts.
Shop for school tax free
Over a dozen states have a "sales tax holiday" at this time of year. Shoppers can buy specific items without paying sales tax. See the 2019 list of states, shopping dates and back-to-school necessities that can be purchased, then plan your large dollar purchases—such as electronics and clothing—for those dates. Many are happening right now so don't wait to check this out.
Get free classroom supplies
Back-to-School Brigade® is Operation Homefront's annual nationwide school supply distribution campaign. Since its inception, Operation Homefront has distributed 350,000 backpacks with school supplies to military children. Operation Homefront and Dollar Tree Inc. have joined forces for 10 consecutive years to help children of military families get prepared for the new school year. Find an official Operation Homefront event.
Buy a computer for less
Save on PCs and electronics with military discounts from Dell.
Use the Exchange Price Match Policy
The Navy Exchange (NEX), Marine Corps Exchange (MCX) and the Army and Air Force Exchange (AAFES) all offer price matching. If you see a lower price for the same item at another store, bring proof of pricing to your Exchange and you can buy the item at the competitor's lower price.
Now is also a good time for military families to review their military life insurance coverage, before the kids get busy with school and other activities that can make spare time hard to come by. Whether you're a single parent or married with kids and have one or two incomes, you need to know your life insurance is there to protect your family's lifestyle and education plans. If you would like help with this, please contact us. A USBA Product Specialist is ready to help you.
---
7/15/2019
What are the best vacation discounts for military families?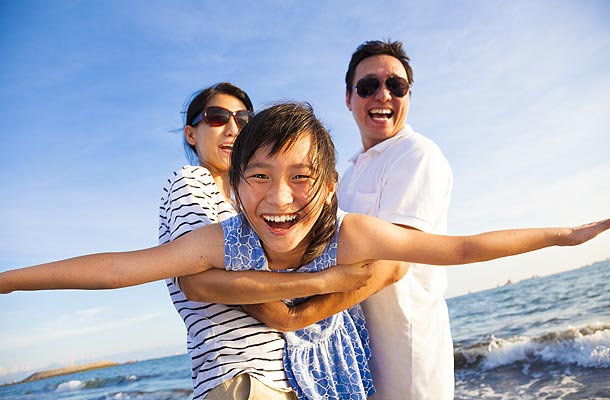 Some of the best military vacation deals are the Armed Forces Recreation Centers (AFRC) and the Armed Forces Vacation Club (AFVC).
What are Armed Forces Recreation Centers?
Armed Forces Recreation Centers provide luxurious accommodations at very affordable prices in some of the world's top vacation destinations. These include:
AFRCs are military-only vacation resorts. Eligibility may vary by location but typically includes active duty, retired, separated military and DoD employees.
AFRCs make it easy for families on military budgets to enjoy a relaxing vacation. Whether it's no-hassle booking, tours with on-site pickup, or restaurants and other amenities, a visit to an AFRC combines the excitement of travel with the comforts of home. Single travelers, families and larger groups are welcome including destination weddings, reunions, and organizational meetings.
Armed Forces Recreation Centers are joint service facilities operated by the Army's Installation Management Command (IMCOM).
What is the Armed Forces Vacation Club?
Armed Forces Vacation Club is a "space available" program that offers military and other Department of Defense-affiliated personnel vacation rentals at popular destinations around the world – for the low price of $349 per unit, per week. Those eligible and their family and friends have access to spacious accommodations at more than 4,000 resorts, apartments, condominiums and homes in more than 100 countries.
Membership is free to all active duty, veterans and retired members of the United States military, National Guard, Reserves (Army, Marines, Navy, Air Force, and Coast Guard), Gold Star families, civilian employees of the Department of Defense, and immediate families (spouses, parents, and/or children).
Armed Forces Vacation Club is a part of Wyndham Worldwide, one of the world's largest hospitality companies. They offer free AFVC membership as a way to thank you for your service to our country.
Planning a staycation?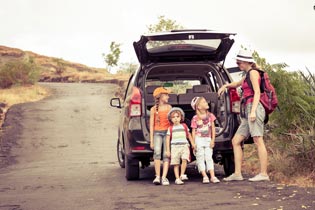 Maybe your plan is to stay closer to home taking day trips or a weekend getaway. Your installation's Information, Tickets and Travel office, sometimes referred to as Morale, Welfare and Recreation, is where you'll find discounted recreation for you and your family. You'll need to provide proof of Department of Defense affiliation—a military ID or a leave and earning statement. Discounts include:
Local attractions
Concerts and sporting events
Day trips and tours
Rental cars
Lodging
Leisure travel services and more
You can also take advantage of exclusive offers available only to service members and avoid extra fees like tax or facility fees. Your installation's website may feature a price list that allows you to browse available attractions, events and destinations and compare prices.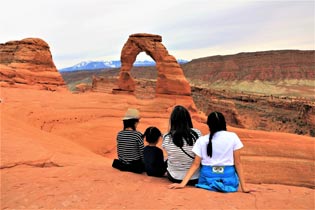 Get a FREE annual pass to our national parks
Planning a trip to Grand Canyon, Yosemite, Yellowstone or one of America's other national treasures? Make sure to get your free military pass. It normally costs $80.
Members of the U.S. military are eligible for this free annual pass good at over 2000 locations including our country's famous national parks, wildlife refuges, forests, grasslands and lands managed by the Bureau of Land Management, Bureau of Reclamation and U.S. Army Corps of Engineers.
Vacation Planning Resource Center: Get more travel tips
Learn more about dozens of fun destinations from Cancun, Captiva and Costa del Sol to Maui, Orlando and Washington, D.C. You'll also find ideas for traveling with kids, turning your PCS move into a vacation in disguise, and how to plan the best road trips.
24-hour Emergency Assistance when you travel
USBA is a not-for-profit association that provides affordable insurance and financial products and services such as Emergency Assistance Plus (EA+) for military personnel, Federal employees, National Guard and Reserve members, Veterans and their families.
EA+ protects you and your family with 24-hour emergency travel assistance—from medical evacuation to telephone assistance for lost or stolen travel documents—EA+ offers over 20 travel benefits. USBA members receive a special rate (as low as $114) and a 30-Day Risk Free Trial. Learn more here.
---