2/24/2020
The deadline for the Dietrich Scholarship is fast approaching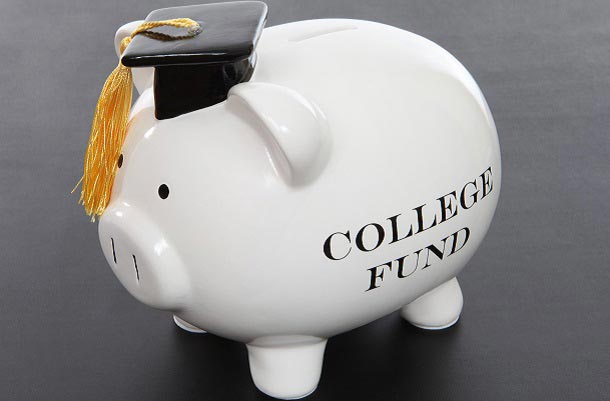 Did you know USBA membership can also benefit your children or grandchildren? If you have a college-bound high school senior in your family, you'll want to learn more about the William A. Dietrich Memorial Scholarship from USBA Services, Inc.* This scholarship is a $2,000 non-renewable grant that can be used however it's needed to help cover tuition, room and board, or other expenses.
For 30 years USBA has been honored to award the Dietrich Memorial Scholarship to help deserving students cover some of the costs of higher education.
The Dietrich Scholarship honors former USBA Executive Director and President, the late Maj General William A. Dietrich, USAF (Ret.). It's awarded annually to at least one graduating high school senior who is a child or grandchild of a USBA member. Scholarship recipients are selected on the basis of academic achievement, leadership accomplishments and participation in community activities.
Applications due March 31st
Students can download and complete the scholarship application here. Applications must be received at USBA no later than March 31 of the student's senior year of high school.
With a college-bound student in the family, now is a good time to review your life insurance to make sure it still covers everything you originally intended, including college. You can use this estimator to help.
USBA offers affordable group life insurance for military families. It can be used as your primary insurance protection or coverage to supplement veterans' life insurance you already have, including SGLI. If you are a Federal employee, USBA group life insurance can be used as your primary insurance protection or to supplement FEGLI.
*USBA Services, Inc. is a wholly owned subsidiary of USBA.
---
2/13/2020
Did you know there are scientific benefits of being kind to others?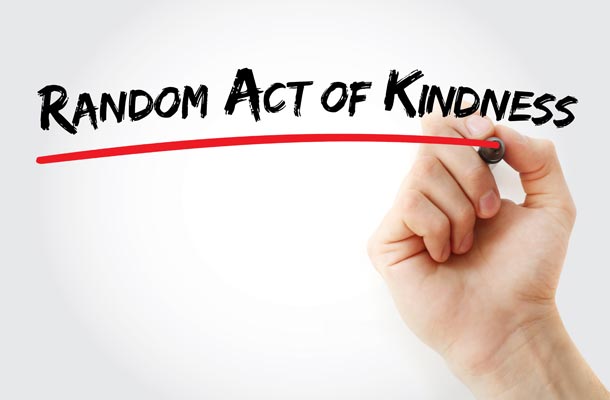 We know being kind to others provides benefits to those on the receiving end, but did you know science can identify how it benefits those who give? With February 17th being National Random Acts of Kindness Day, it's a good time to look at how giving affects those who take the time to be kind.
Just counting your acts of kindness can increase your sense of happiness.
A growing number of psychiatrists and healthcare professionals believe: when you practice kindness you get some surprising rewards. Psychology Today contributors Shoba Sreenivasan, Ph.D., and Linda E. Weinberger, Ph.D., have studied the effects of kindness and find acts of kindness can enhance both physical and mental health.
Performing acts of kindness has been shown to help reduce stress, a contributing factor in many physical ailments. When you are kind to others your own feelings of good fortune and gratefulness are heightened, which in turn increases your happiness level. One study found that one's sense of happiness increased by the simple act of counting the number of one's acts of kindness.
When we practice random acts of kindness it releases our inner positivity. A recent Harvard Medical School report outlines how "Positive emotions have been linked with better health, longer life and greater well-being in numerous scientific studies." Use this link to find out more about the science of kindness.
At USBA we know the benefits of giving back, being involved and supporting those in our communities. That's why we are committed to promoting and living kindness year-round. We are proud to support and sponsor Kansas City based Veterans Community Project (VCP), Wreaths Across America (WAA) and the Greater Kansas City Veterans Career Fair. Each year USBA is an active participant in the United Way of Kansas City's annual donation drive. In addition, our employees organize donation drives to help support such deserving organizations as the Disabled American Veterans (DAV) and our local Great Plains SPCA pet adoption center.
How do you start to reap the rewards of random acts of kindness? It's surprisingly easy. Small things can make a big impact. Whether it's holding a door for someone, letting someone cut in front of you in traffic, taking a minute to stop and chat with a child or elderly person, offering up a smile to a stranger, or helping out a co-worker with a project, any little act of kindness and compassion can make a difference in someone's day. Need ideas and inspiration for spreading kindness? Check out the National Random Acts of Kindness site.
---
2/4/2020
Military friendly employers want you and your skills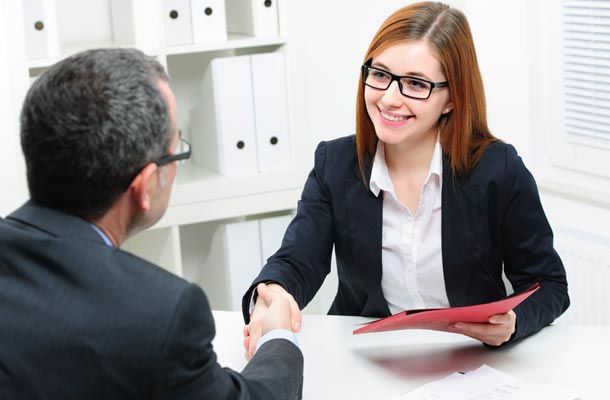 The U.S. Department of Veterans Affairs projects approximately 200,000 men and women will be transitioning from military service to civilian life this year. If you are transitioning, there is a good chance a job search is in your future. That's why it's important to learn about industries and employers who proactively recruit and hire transitioning service members, their spouses, and family members. You will be seen as a valuable prospect to these employers.
According to LinkedIn's Veteran Opportunity Report, industries hiring veterans at higher rates include: defense and space, airlines and aviation, government administration, utilities, IT, management consulting, transportation, trucking and railroad, mining and minerals, oil and energy, and machinery. Once you identify a career of interest, be sure to identify military friendly employers. Military Benefits has released its list of 2020 military friendly employers.
Remember, you have a lot going for you as you undergo your civilian job search. The skills and experiences you have acquired from your military service can translate effectively to civilian employers, making you highly marketable. You'll also be experiencing a strong economy that's projected to hold steady. All these variables help make transitioning military personnel attractive to prospective employers, particularly military friendly ones.
As mentioned in our last blog, if you're in the Overland Park/Kansas City area on Tuesday, February 11th, plan to attend the 3rd Annual Greater Kansas City Veterans Career & Transition Fair. Kansas City area military friendly companies, and local and federal government agencies will be attending to hire active service members and veterans. It's a great opportunity to meet one-on-one with leading Kansas City employers. In addition, participants can network with other veterans who have successfully transitioned and are working in the Kansas City area.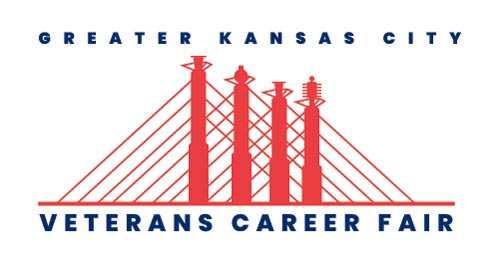 Employment Workshops 9:30 – 11:30 AM
Lunch for Job Seekers 11:30 AM – 12:30 PM*
Kickoff and Career Fair Exhibit Hall 12:30 – 4:00 PM
Overland Park Convention Center
6000 College Blvd.
Overland Park, KS 66211
Get input on opportunities from area companies that value your military skills, training and service.


Learn how to align your military skills with existing and emerging career opportunities.


Plan to attend workshops on employment readiness and interview prep:

Your LinkedIn Profile (suggestion: bring your laptop or smart phone)
Helping Veterans Bridge the Employment Gap



Visit workstations for hands-on assistance:

Resume Review
Job Fair Interview Techniques
LinkedIn Profile



Attending companies and government agencies include:

Amazon, Black & Veatch, Burns & McDonnell, Cerner, Children's Mercy Hospital, City of Lenexa, CVS, Ecolab, Federal Reserve Bank, FedEx Ground, FEMA, Garmin, Hallmark, Honeywell, Internal Revenue Service, KCMO Police Department, Koch Industries, Marriott, Park University, Social Security Administration, Sprint, Terracon, TMC Transportation, Union Pacific Railroad, University of Kansas Health System, U.S. Customs and Border Protection, U.S. Dept. of Labor/OSHA, U.S. Postal Service, and many more.



Bring plenty of resumes!
Entry is FREE, click here to reserve your spot today.
Sponsors of the career fair include: USBA, the Fort Leavenworth Soldier for Life Transition Assistance Program, Grantham University, Andy Darling and Goodman & Gravely Insurance, Maciel Wealth Management, Kansas City Veterans Coalition, and the Overland Park Convention Center.
*Lunch is provided for those who attend a workshop or participate in a workstation.
---