10/14/2019
Trick or Treat for our Troops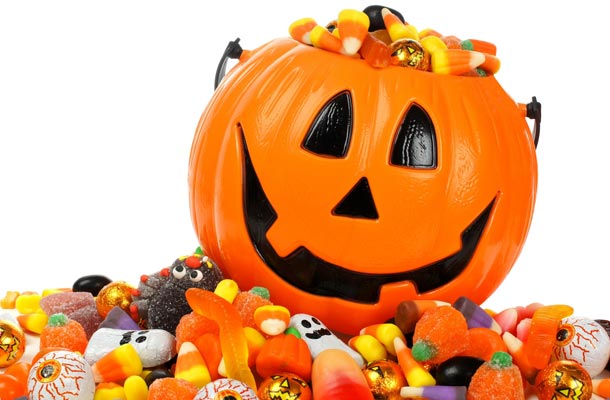 If you're left with a mountain of Halloween candy, don't let it go to waste (or your waist)! Donate it to Soldiers' Angels Treats for Troops.
Soldiers' Angels, a San Antonio-based non-profit organization, will make sure your candy treats are delivered to our service members, military veterans and wounded heroes. For families with too much candy in the home, it's an opportunity to support a good cause and allow kids to earn buyback prizes. Find a drop-off site near you.
What is Treats for Troops?
It's a Halloween candy collection program in which local businesses, traditionally dental offices, volunteer to accept Halloween candy from kids (and adults) in exchange for other goodies. Any type of business can serve as a drop-off site for the program. Registration to be a Treats for Troops collection site runs through Halloween, October 31, 2019. Register your business now.
You can also help get the word out by downloading this Treats for Troops flyer and posting it in your community. Learn more about Soldiers' Angels programs for military veterans and their families including those who are active duty, deployed, wounded and retired veterans.
Soldiers' Angels is a national 501(c)3 charity. Gifts are tax-deductible as allowed by law (Tax ID# 20-0583415).
---
10/3/2019
How to find mental health resources for military veterans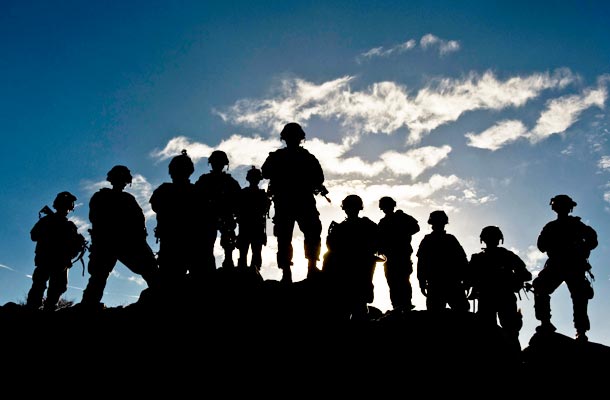 October 10th is World Mental Health Day. USBA reminds military Veterans they are not alone if they suffer from PTSD, depression, grief or anxiety. Over 1.7 million military Veterans received mental health services at the VA last year. Services range from peer support to counseling, therapy, medication, or a combination of these. According to the Department of Veterans Affairs, between 11% and 20% of Veterans returning from Iraq and Afghanistan suffer from PTSD. Find VA mental health services near you.
It's time to break down the stigma associated with mental health issues in the military. If you or a military Veteran you know is having trouble sleeping, controlling anger or readjusting to civilian life, take action.
24/7 help is available by calling the Veterans Crisis Hotline at 1-800-273-8255 (press 1). All calls and online chats are confidential. Get support anytime—day or night.
Call 1-800-342-9647 for confidential peer support from a fellow Veteran who's been through what you or your loved one is experiencing. BeThere is a peer assistance program available in partnership with Military OneSource. It offers free support to service members and their families including National Guard and Reservists up to 365 days after separation or retirement.
Free VA mental health care is available for a year after separating from military service—regardless of discharge status, service history, or eligibility for VA health care. You don't need to be enrolled in VA health care to access these free VA mental health services.
IMPORTANT: Being diagnosed with a mental health condition or seeking mental health care doesn't automatically put work-related credentials, such as security clearances, at risk. Most employers recognize employees who get help when they need it are healthier, more productive and more effective than those who don't.
USBA is a not-for-profit association that provides affordable insurance and financial products and services for military personnel, Federal employees, National Guard and Reserve members, Veterans and their families. We support the mental and physical well-being of our military Veterans.
---
9/25/2019
Take This 3-Minute SGLI Quiz
---
9/12/2019
What's the difference between term and whole life insurance?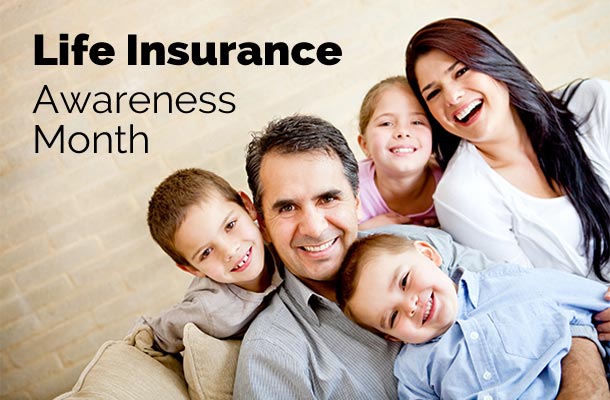 During September, Life Insurance Awareness Month, we're focused on helping you learn more about your policy options and how life insurance works for you.
Term life insurance (often called pure life insurance) provides life insurance for a specific amount of time or term. If you die during this term, your beneficiary/beneficiaries receive a cash payout for the amount of coverage you purchased. Generally, term life insurance is less expensive than whole life coverage. Premiums can increase periodically or stay level for the duration of the term policy, depending on your plan.
Whole life insurance (sometimes called permanent or cash value insurance) costs more than term life insurance because coverage lasts your entire lifetime and the premiums are guaranteed. Whole life premiums are based on your age when you apply and remain level throughout your life. Whole life insurance also builds cash value over time, which you can borrow against if you choose.
Which life insurance is right for you? Use the Plan Recommender to help you answer this question. You may decide a combination of the two works best.
USBA term life insurance and whole life insurance for the military and Federal employees are underwritten by New York Life Insurance Company, one of the country's oldest and most financially stable life insurers. USBA and New York Life work together to develop affordable group life insurance plans that fit the unique needs of active and retired military personnel and employees of the Federal government, and their families.
USBA group life insurance is portable, which means you can keep it wherever your career takes you, in and out of the service to our Nation. It can be used to supplement SGLI or as an affordable alternative to VGLI insurance. For Federal employees, USBA group life insurance can be purchased as an alternative or supplement to FEGLI.
---