10/30/2018
USBA introduces new long-term care program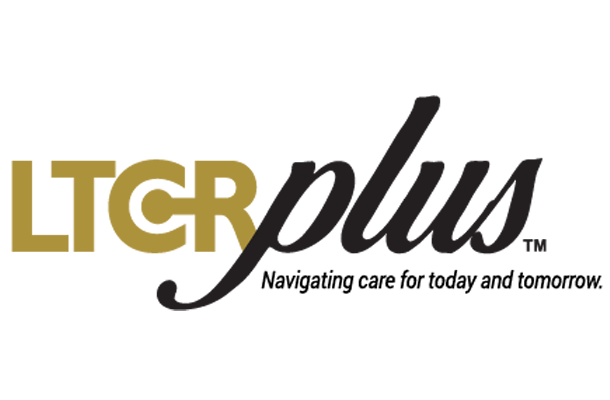 Did you know 70% of Americans over age 65 will require some form of long-term care (LTC) in their lifetime? Even if you're not 65, planning now for long-term care is as important for you and your family as planning for retirement or college. As a military veteran, you know the value of being prepared.
Anyone who's had a loved one who needed extended care knows how financially and emotionally stressful it can be. According to the U.S. Department of Health and Human Services, these are some examples of average costs nationwide in 2017:
Nursing home semi-private room: $6,844 a month
Assisted living facility, one-bedroom unit: $3,628 a month
Adult day care center: $68 a day
In-home services, e.g. health aide or homemaker: $20 an hour
Even if you qualify, your VA benefits probably won't be enough. Many people also think these costs are covered by Medicare, but they aren't. In most cases, families have to use a combination of funding sources including long-term care insurance, personal income, retirement savings, and financial help from family members. But paying for LTC isn't the only challenge. Finding and monitoring quality care can also be complicated.
That's why USBA partnered with Long Term Care Resources (LTCR). LTCR is one of the leading independent LTC insurance agencies in the country. LTCR represents the top LTC insurance companies in the industry and specializes in marketing LTC insurance through partnering with organizations and associations, such as USBA. By USBA partnering with LTCR, individuals are able to obtain certain plans at discounted rates not available to the general public. LTCR monitors benefits and rate information on the top (25+) carriers in the LTC market. In addition to multiple carriers, LTCR provides a variety of products to fit different needs and budgets. LTCR plans offer wide and simplified underwriting criteria, which provides more people coverage and/or lower premiums.
Through LTCR's experience, they learned what people need, how LTC policies work, and what problems people face each day in dealing with the emotional and financial complexities of extended health care.
In addition to LTC product offerings, LTCR developed the LTCRplus program to deliver a personal and customized approach that truly does more of what's needed when families face a LTC crisis. LTCRplus bundles four key benefits vital to help solve the LTC puzzle:
#1 LTC Funding: LTCRplus gives you access to financial protection options providing the highest benefits for the lowest premiums and group discounts not available to the general public. For more information, download an LTCRplus Group Long-Term Care Benefit Guide. Or call 1-844-582-7587 to speak to a friendly, trained representative. (Note: You aren't required to purchase an LTC insurance policy to take advantage of other LTCRplus benefits.)
#2 LTC Navigation: LTCRplus provides senior care experts to help you and your family navigate the complexities of LTC including choosing the type of care to fit your needs, budget and geographic limitation. They also provide quality ratings/reviews of care providers and assist in filing LTC insurance claims to maximize the benefits you receive.
#3 LTC CareAudit: LTCRplus offers third-party professionals who specialize in monitoring and evaluating the quality of care being provided to a loved one at home or in a facility. This is a valuable service if you don't live in the same city or state as your loved one receiving care. (Note: This is the only fee-based LTCRplus service.)
#4 LTC Legal: LTCRplus provides no-cost access to legal resources that save you time and money. Create and customize important legal documents such as advanced directives, elder care agreements, living wills/trusts, powers of attorney (legal and medical), as well as other essential family and real estate documents.
Unlike USBA life insurance for veterans, LTCRplus is available to USBA members PLUS family members and even friends with non-military backgrounds who don't qualify for USBA membership. Please feel free to share this information with others who may be interested.
Call 1-844-582-7587 to talk with a trained LTCRplus representative or visit here.
---