12/23/2019
Why is now a good time to review your life insurance coverage?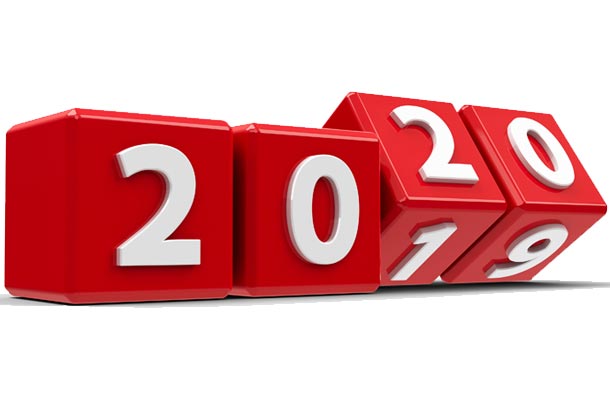 As you get ready to say goodbye to 2019, and prepare to move into the 2020's, it's a good time to take stock of your current life insurance coverage. Whether you have SGLI, VGLI, FEGLI or a USBA group life insurance plan, an end-of-year life insurance review is an essential part of every family's annual financial planning.
This annual insurance review helps to provide reassurance that your coverage still protects everyone and everything you originally intended. That includes your spouse, children, college expenses, a mortgage, loans and any other financial obligations.
Following are some of the life changes that could call for a change in your life insurance coverage:
Change in marital status
If you recently got married, you may need to adjust your life insurance because you and your new spouse now depend on each other's income. If you've recently divorced, your coverage may need to be adjusted due to changes in financial responsibilities. If you'd like to talk to a USBA Product Specialist about your situation, call 877-297-9235.
Home purchase
Have you recently become a new homeowner? Having enough insurance to help cover mortgage payments provides peace of mind for you and helps protect your family's future.
Your family has grown
If your family has grown due to a birth, adoption or the addition of stepchildren, you may need to increase your coverage. If your paycheck stopped suddenly, would your family need money to help cover daily living expenses and future plans such as college? Use this life insurance calculator to help you decide how much coverage you need.
Beneficiary changes
If you recently married or divorced, updates to your life insurance beneficiary may be in order. Perhaps your beneficiary has passed away and you need to name a new beneficiary. You should also periodically verify and update your beneficiary's contact information to keep it current. With USBA, it's easy to update your beneficiary information—just call 1-800-821-7912.
Health changes
Positive changes in your health and lifestyle may also affect your life insurance—in a very good way. As an example, if you've quit using tobacco since you originally took out your life insurance coverage, you may qualify for lower non-tobacco-user rates. Find out by calling USBA at 1-800-821-7912.
If you have any questions or would like help, a USBA Product Specialist is ready to assist you. Please call 877-297-9235 between 8:00 am – 4:30 pm Central time, Monday through Friday.
USBA is a not-for-profit association that provides affordable insurance and other products and services for military personnel, Federal employees, National Guard and Reserve members, Veterans and their families.
---