If you're considering VGLI, read this first.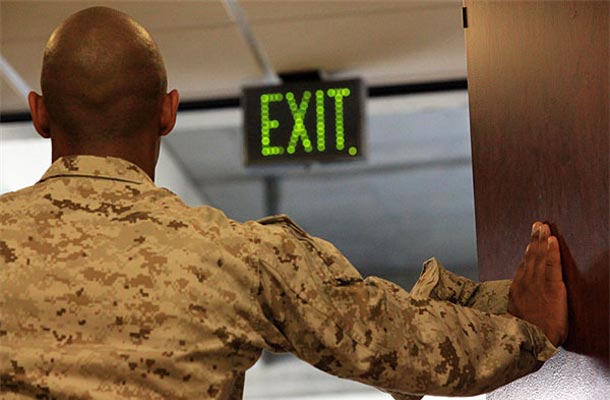 If you're reading this on a computer, tablet or smart phone, you've got everything you need to get an instant USBA life insurance quote – and apply for low-cost veterans life insurance.
USBA life insurance for veterans doesn't require time-consuming paperwork or meeting with a life insurance agent. You can learn about USBA life insurance plans, get a quote and apply–all online. It only takes a few minutes.
If you're leaving the military or have already separated and think Veterans Group Life Insurance (VGLI) is your only option, here are a few of the reasons to consider USBA insurance:
If you don't use nicotine and lead a relatively healthy lifestyle, you could qualify for USBA's lower preferred rates. VGLI rates are based strictly on age; good health gets you nowhere.
USBA gives you a choice of term and permanent veterans life insurance plans to fit your family's needs. VGLI offers only one term life insurance plan.
Each USBA Certificate of Insurance issued comes with a 30-Day Unconditional Promise: If you aren't completely satisfied with the provisions of your Certificate, you can return it within 30 days, without claim, for a prompt, full refund. VGLI doesn't do this.
USBA is a nationally recognized non-profit organization dedicated to serving post-separation military families. We provide low rates and coverage choices you won't find through VA life insurance.
Call us today at 877-297-9235 from 8:00 am to 4:30 pm CT, Monday through Friday, to talk about your choices. (Or leave a message after hours for a prompt call back the next day). You can also contact us online.