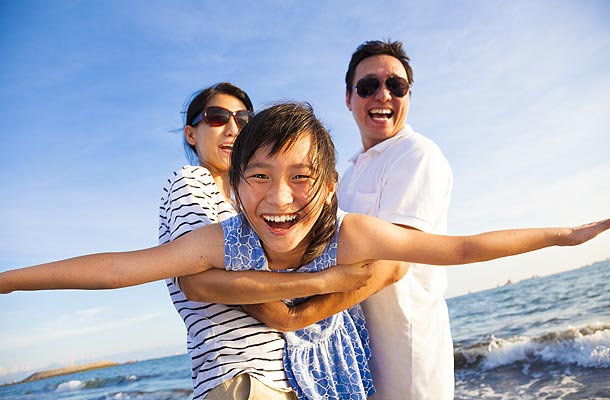 Some of the best military vacation deals are the Armed Forces Recreation Centers (AFRC) and the Armed Forces Vacation Club (AFVC).
What are Armed Forces Recreation Centers?
Armed Forces Recreation Centers provide luxurious accommodations at very affordable prices in some of the world's top vacation destinations. These include:
AFRCs are military-only vacation resorts. Eligibility may vary by location but typically includes active duty, retired, separated military and DoD employees.
AFRCs make it easy for families on military budgets to enjoy a relaxing vacation. Whether it's no-hassle booking, tours with on-site pickup, or restaurants and other amenities, a visit to an AFRC combines the excitement of travel with the comforts of home. Single travelers, families and larger groups are welcome including destination weddings, reunions, and organizational meetings.
Armed Forces Recreation Centers are joint service facilities operated by the Army's Installation Management Command (IMCOM).
What is the Armed Forces Vacation Club?
Armed Forces Vacation Club is a "space available" program that offers military and other Department of Defense-affiliated personnel vacation rentals at popular destinations around the world – for the low price of $349 per unit, per week. Those eligible and their family and friends have access to spacious accommodations at more than 4,000 resorts, apartments, condominiums and homes in more than 100 countries.
Membership is free to all active duty, veterans and retired members of the United States military, National Guard, Reserves (Army, Marines, Navy, Air Force, and Coast Guard), Gold Star families, civilian employees of the Department of Defense, and immediate families (spouses, parents, and/or children).
Armed Forces Vacation Club is a part of Wyndham Worldwide, one of the world's largest hospitality companies. They offer free AFVC membership as a way to thank you for your service to our country.
Planning a staycation?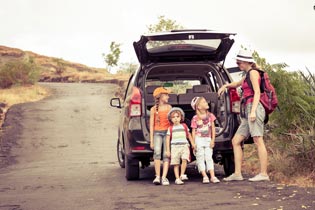 Maybe your plan is to stay closer to home taking day trips or a weekend getaway. Your installation's Information, Tickets and Travel office, sometimes referred to as Morale, Welfare and Recreation, is where you'll find discounted recreation for you and your family. You'll need to provide proof of Department of Defense affiliation—a military ID or a leave and earning statement. Discounts include:
Local attractions
Concerts and sporting events
Day trips and tours
Rental cars
Lodging
Leisure travel services and more
You can also take advantage of exclusive offers available only to service members and avoid extra fees like tax or facility fees. Your installation's website may feature a price list that allows you to browse available attractions, events and destinations and compare prices.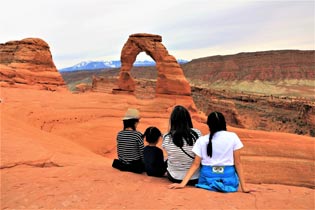 Get a FREE annual pass to our national parks
Planning a trip to Grand Canyon, Yosemite, Yellowstone or one of America's other national treasures? Make sure to get your free military pass. It normally costs $80.
Members of the U.S. military are eligible for this free annual pass good at over 2000 locations including our country's famous national parks, wildlife refuges, forests, grasslands and lands managed by the Bureau of Land Management, Bureau of Reclamation and U.S. Army Corps of Engineers.
Vacation Planning Resource Center: Get more travel tips
Learn more about dozens of fun destinations from Cancun, Captiva and Costa del Sol to Maui, Orlando and Washington, D.C. You'll also find ideas for traveling with kids, turning your PCS move into a vacation in disguise, and how to plan the best road trips.
24-hour Emergency Assistance when you travel
USBA is a not-for-profit association that provides affordable insurance and financial products and services such as Emergency Assistance Plus (EA+) for military personnel, Federal employees, National Guard and Reserve members, Veterans and their families.
EA+ protects you and your family with 24-hour emergency travel assistance—from medical evacuation to telephone assistance for lost or stolen travel documents—EA+ offers over 20 travel benefits. USBA members receive a special rate (as low as $114) and a 30-Day Risk Free Trial. Learn more here.