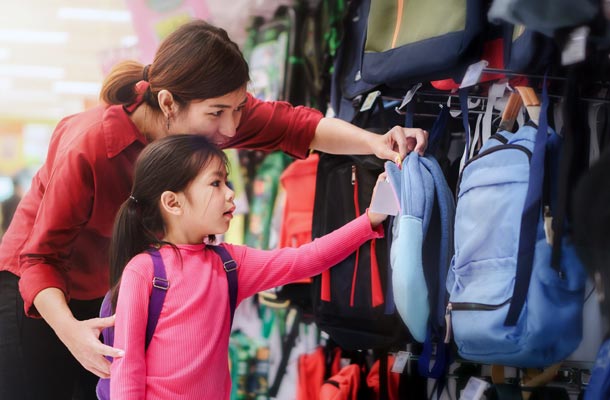 With classes about to start, military families are looking for ways to save money as they gear up for school. Get help stretching your back-to-school budget with these deals and discounts.
Shop for school tax free
Over a dozen states have a "sales tax holiday" at this time of year. Shoppers can buy specific items without paying sales tax. See the 2019 list of states, shopping dates and back-to-school necessities that can be purchased, then plan your large dollar purchases—such as electronics and clothing—for those dates. Many are happening right now so don't wait to check this out.
Get free classroom supplies
Back-to-School Brigade® is Operation Homefront's annual nationwide school supply distribution campaign. Since its inception, Operation Homefront has distributed 350,000 backpacks with school supplies to military children. Operation Homefront and Dollar Tree Inc. have joined forces for 10 consecutive years to help children of military families get prepared for the new school year. Find an official Operation Homefront event.
Buy a computer for less
Save on PCs and electronics with military discounts from Dell.
Use the Exchange Price Match Policy
The Navy Exchange (NEX), Marine Corps Exchange (MCX) and the Army and Air Force Exchange (AAFES) all offer price matching. If you see a lower price for the same item at another store, bring proof of pricing to your Exchange and you can buy the item at the competitor's lower price.
Now is also a good time for military families to review their military life insurance coverage, before the kids get busy with school and other activities that can make spare time hard to come by. Whether you're a single parent or married with kids and have one or two incomes, you need to know your life insurance is there to protect your family's lifestyle and education plans. If you would like help with this, please contact us. A USBA Product Specialist is ready to help you.