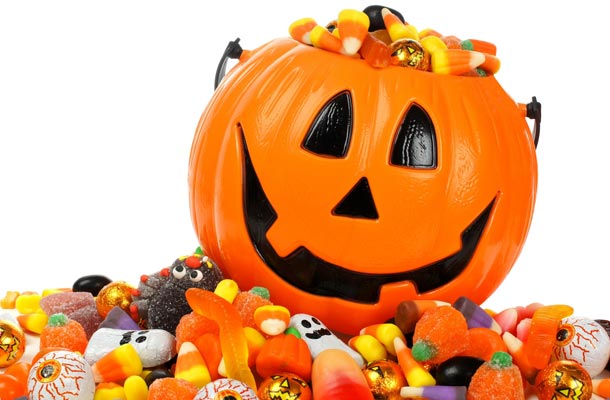 If you're left with a mountain of Halloween candy, don't let it go to waste (or your waist)! Donate it to Soldiers' Angels Treats for Troops.
Soldiers' Angels, a San Antonio-based non-profit organization, will make sure your candy treats are delivered to our service members, military veterans and wounded heroes. For families with too much candy in the home, it's an opportunity to support a good cause and allow kids to earn buyback prizes. Find a drop-off site near you.
What is Treats for Troops?
It's a Halloween candy collection program in which local businesses, traditionally dental offices, volunteer to accept Halloween candy from kids (and adults) in exchange for other goodies. Any type of business can serve as a drop-off site for the program. Registration to be a Treats for Troops collection site runs through Halloween, October 31, 2019. Register your business now.
You can also help get the word out by downloading this Treats for Troops flyer and posting it in your community. Learn more about Soldiers' Angels programs for military veterans and their families including those who are active duty, deployed, wounded and retired veterans.
Soldiers' Angels is a national 501(c)3 charity. Gifts are tax-deductible as allowed by law (Tax ID# 20-0583415).