2/18/2019
USBA military families: $2,000 scholarship application now available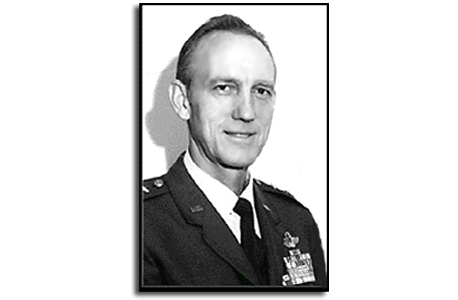 You may not realize it, but your USBA membership can also benefit your children or grandchildren. If you have a college-bound high school senior in your family, your student may be eligible to apply for the William A. Dietrich Memorial Scholarship from USBA Services, Inc. This scholarship is a $2,000 award that can be used however it's needed to help cover tuition, room and board.
College costs continue to increase annually. According to the College Board, an organization that has helped students transition into college for 119 years, the average in-state tuition at a four-year public university for 2018-2019 is $10,230. Total tuition, fees, room and board are $21,370. Even at a public two-year college, average tuition and fees have risen to $3,660. For the past 29 years, USBA has awarded the Dietrich Memorial Scholarship to help deserving students cover these costs.
The scholarship honors former USBA Executive Director and President, the late Maj Gen William A. Dietrich, USAF (Ret.). It's awarded annually to at least one graduating high school senior who is a child or grandchild of a USBA member. Scholarship recipients are selected on the basis of academic achievement, leadership accomplishments and participation in community activities.
In 2018, Barilynn Shelby of Johnston City, Illinois, and Makenna Steger of Sedalia, Missouri, were named Dietrich Memorial Scholarship recipients. Barilynn is the granddaughter of Air Force veteran William E. and Jacqueline Hermetz, a USBA member for 16 years. Makenna was sponsored by USBA member Michelle Steger and Air Force Sergeant Christopher Steger. Michelle has been a USBA member for 19 years.
If you know someone eligible to apply, please let him or her know the deadline is Sunday, March 31, 2019. You or your student can download the application here.
If you have a college-bound student in your family, now's a good time to review your military life insurance. Make sure it still covers everything and everyone you originally intended. If something happened to you, who would cover important expenses such as college tuition or a home mortgage? USBA offers low-cost veterans group life insurance to fit the needs of those serving in, transitioning from or retired from U.S. military service. It can be used as your primary insurance protection or coverage to supplement veterans' life insurance you already have including SGLI.
---