10/24/2019
What is Day of the Deployed?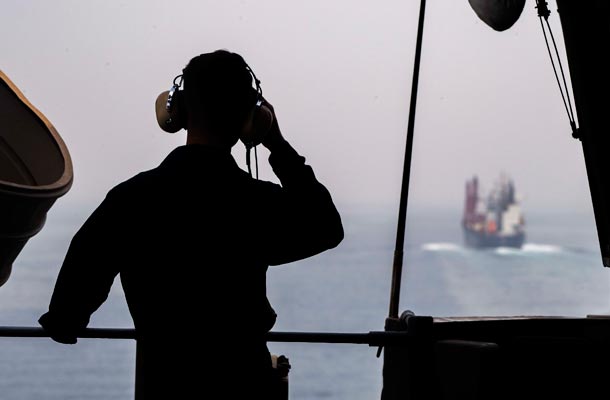 Saturday, October 26, 2019, is National Day of the Deployed, the day we honor all U.S. military service members who have been deployed. The reasons for deployments vary from defense, peacekeeping missions and combined training missions to being deployed as military attachés or providing security for embassies and consulates. All are important and all take our active duty military service members away from their families. For this reason, October 26 also recognizes the sacrifices of military families who are separated from their loved ones during deployment. It's not just the person in uniform who serves.
Day of the Deployed was first observed in 2006 when North Dakota Governor, John Hoeven, recognized his state's deployed troops with a formal proclamation. By 2012, the day had become a national observance in all 50 states. It's celebrated in a variety of ways with ceremonies hosted by private and public institutions.
Some individuals celebrate the day by sending care packages to deployed friends and family. If you're interested in doing this, use these tips for what to send to a service member who's been deployed. You can also create awareness for our deployed troops and honor their families.
Currently, over 170,000 active duty military personnel are serving outside the United States in more than 150 countries. If you or someone you know has a deployed family member, these programs and services provide support and may help make adjusting easier.
If you or your spouse are deploying soon, make sure all of your insurance policies (home, auto, health and life) are up to date, including beneficiaries. USBA members can call 1-800-821-7912 for assistance with their USBA military life insurance and health care supplements. If you aren't a USBA member, but would like to add protection beyond SGLI, contact a USBA Product Specialist to discuss your additional coverage options.
The National Association of Insurance Commissioners (NAIC) also provides these tips to help you ensure you and your family are protected during deployment. Here's also a Spouse's Pre-Deployment Financial Checklist you or someone you know may find helpful.
---