11/7/2019
When is Veterans Day?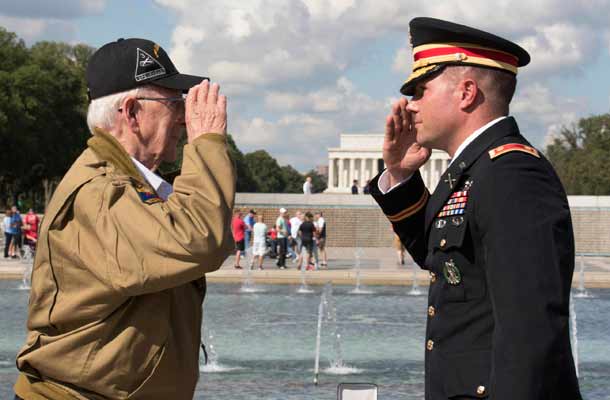 Veterans Day, an important Federal holiday, is celebrated November 11th each year in honor of the "eleventh hour of the eleventh day of the eleventh month" of 1918 signaling the end of World War I. Veterans Day was originally commemorated as "Armistice Day" on Nov. 11, 1919, the first anniversary of the end of World War I.
In 1926, Congress passed a resolution making it an annual observance, and November 11th became a national holiday in 1938. President Dwight D. Eisenhower, a distinguished U.S. veteran and five-star general, officially changed the name of the holiday from Armistice Day to Veterans Day in 1954.
Unlike Memorial Day, Veterans Day pays tribute to all American veterans of all wars—living or dead—but especially those living veterans who honorably served our country during war or peacetime. Learn more about Veterans Day.
Memorial Day, also a Federal holiday, is observed the last Monday of May. Memorial Day honors military veterans who died while serving our country, particularly those who died of wounds sustained in battle. Learn more about Memorial Day.
At USBA, these two military holidays and the veterans they honor are equally meaningful, equally important. With a 60-year history of providing group life insurance for military families, we salute those who risk their lives to protect our country. We proudly serve generations of active, transitioning, transitioned and retired veterans of the U.S. Army, Marines, Navy, Air Force, Coast Guard, National Guard and Reserves.
In honor of our USBA members and all U.S. military veterans, we invite you to view and share this Veterans Day eCard.
---