4/9/2020
Staying home means staying safe. It also means fun, free online activities for military families!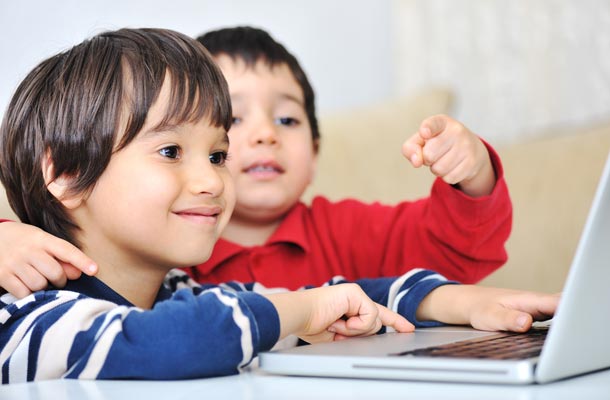 Former Defense Secretary Caspar Weinberger understood the sacrifices made by our nation's military children. Part of his legacy was the creation of the Month of the Military Child, celebrated in April and was first commemorated in 1986.
Today our military children are sacrificing in extraordinary ways with the COVID-19 global pandemic affecting millions of people and everyday life around the globe. Living through the unknowns, along with abiding by federal, state and local ordinances to practice social distancing and stay-at-home policies, this life-altering virus is placing even more burden on our military children and families.
Yet, U.S. military children have always been resilient and they will continue to be so in the world's new now. To celebrate, honor and stand together for military children, USBA wants to share ideas and resources for making quarantine time quality time!
USO deploys big fun for at-home learning and entertainment
Since World War II, the USO has been at the side of service members and their families. That holds true today in the new now of COVID-19, they're just doing it virtually.
When the doors shut to schools, daycares, community centers, gyms, clinics, retail outlets just to name a few, the USO opened many of its services and programs online. Many of these offerings can help families fill their at-home time with productive, fun and educational opportunities.
The USO knows the importance and value of staying connected even when you are doing your part to stay home and stay healthy and social distance. They also know the new task at hand for parents, many of whom are serving as the head of the household due to their partner's deployment, who are now charged with homeschooling and educating their children for the first time outside of the classroom.
The USO is here to help with education-based and fun activities for kids of all ages.
Free online programs for kids include:
Math classes and quizzes
Writing programs and projects
Puzzles
Art and music programs
Theater and drama experiences from puppet shows to plays
History projects including veterans and military-focused ideas
Virtual fitness and PE classes
Virtual art and history museums from some of America's best
USBA salutes military families, their children and their resiliency in this global pandemic as we all stand together to stay healthy.
---